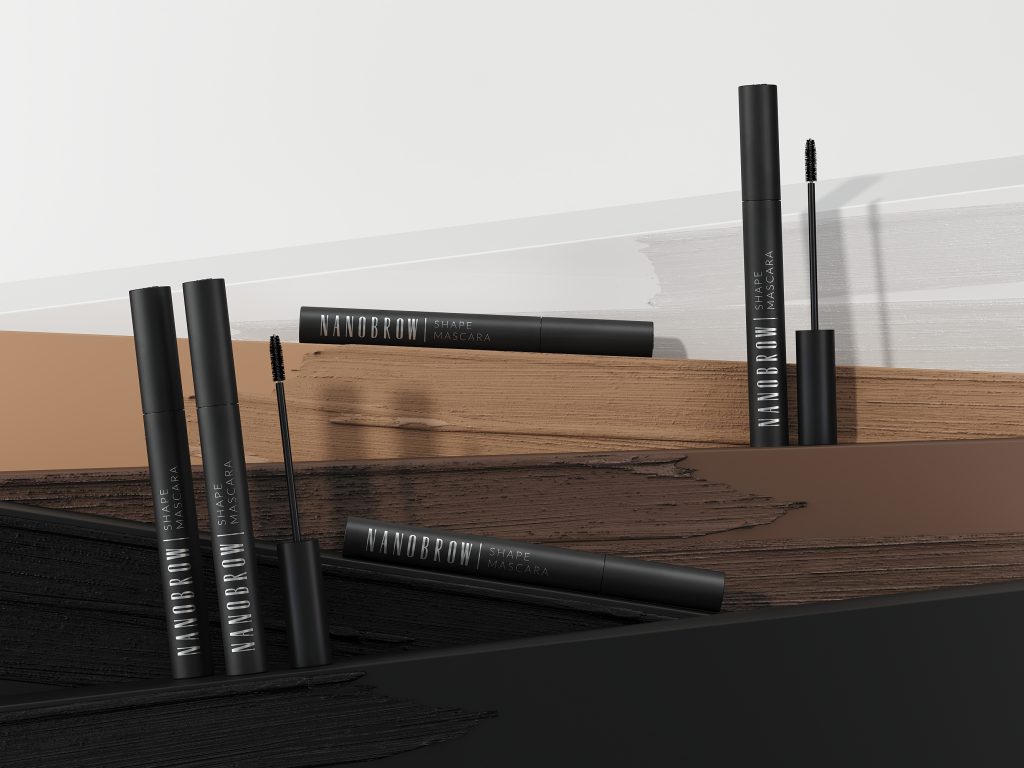 Nanobrow Shape Mascara. A Unique Brow-Sculpting Mascara
There are many brow products available now but have you heard of brow mascara? It works perfectly for adding color and camouflaging sparse areas without weighing down your brows. It resembles a traditional lash mascara but has a different formula. The Nanobrow brand came out with Shape Mascara – a sensation in the beauty market. Discover why!
Nanobrow Shape Mascara:
camouflages any sparse areas,
fills in the eyebrows with color,
fixes brow hairs and delivers the desired shape,
thickens and adds volume,
silicon boosts shine and nourishes brow hairs.
Phenomenal eyebrows in a flash!
No matter whether your eyebrows are thin and sparse, or thick and sticking out in the wrong directions. Nanobrow Shape Mascara is a product that tames them, quickly delivering the desired shape. It visually thickens the arches, making the eyebrows precisely sculpted.
Unique shades in natural colors bring out the beauty of your eyes. Its gentle formula is easy to apply without leaving any clumps. Silicon improves the resilience of brow hairs, making them easier to style. It reduces breaking and hair loss and strengthens their structure.
Nanobrow Shape Mascara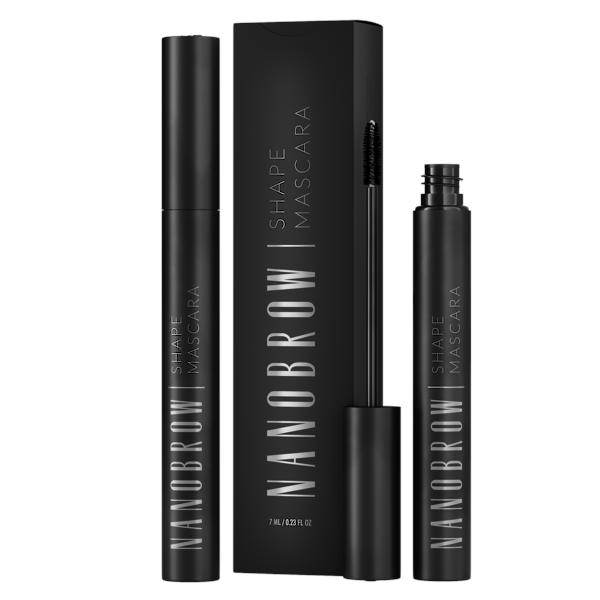 Mascara available in colors:
Volumized and defined brows from your dreams
Nanobrow Shape Mascara delivers the effect of perfectly tamed, three-dimensional eyebrows in just a few minutes. You can easily hide any sparse areas and achieve the perfect look, just the way you want. You can style your brows the way you like in a flash, without much effort.
The precise Nanobrow Shape Mascara is equipped with a handy brush. The cone-shaped brush precisely shapes and tames unruly hairs, and its pleasant formula is clump-free. That's 24-hour lasting beautiful eyebrow makeup!
The waxy formula of Nanobrow Shape Mascara
It's a guarantee of not just beautiful eyebrows but also 24-hour protection from hair loss, breakage and mechanical damage. The brow hairs finally stop falling out, and become thick and full of natural shine!
Nanobrow mascara works equally well on bushy and thin eyebrows. Everyone loves it from the very first use. Eyebrow makeup does not have to be tiring and time-consuming. Above all, it's supposed to be a pleasure and Nanobrow's special brow range lets you finally enjoy your brow makeup!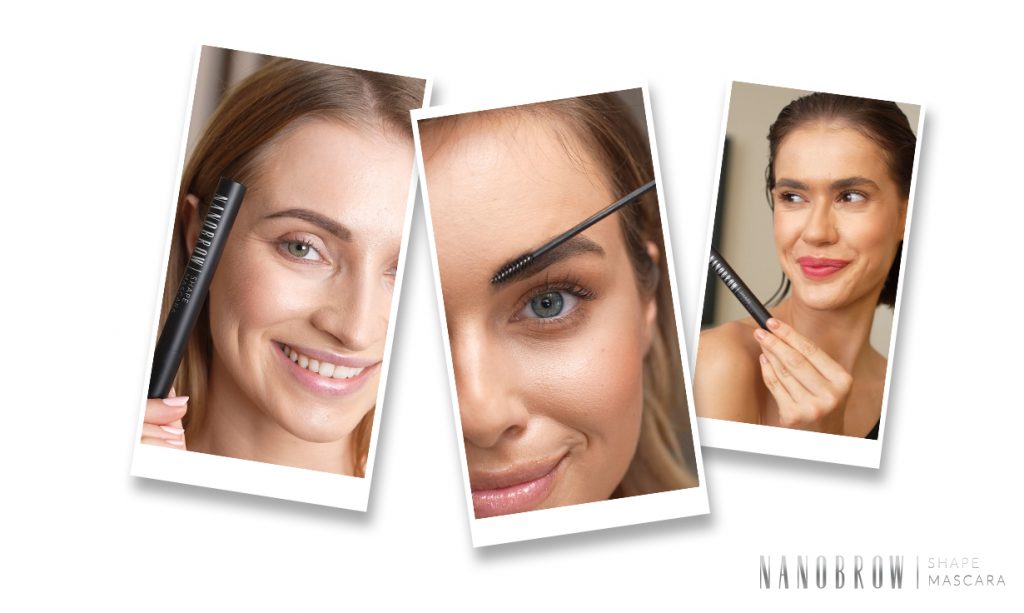 How to apply Nanobrow Shape Mascara?
Users have come to love this product for it's pleasant formula, handy brush, extremely easy application and spectacular results. The satin and velvety formula makes eyebrows look stronger and fuller.
The application is extremely easy. This is the ideal brow mascara for people too busy for eyebrow makeup and who want to quickly improve the appearance of their arches. Do you want to get the effect of naturally shiny and fuller brows? Check out how easy it is!
Apply Nanobrow Shape Mascara using the ergonomic cone-shaped brush. Brush out the hairs, starting from the inner part of your eyebrows.
Brush the hairs outwards and gently fill the brow with color.
Apply extra product on the eyebrow tail for a natural finish.
Wait for the mascara to dry. Depending on your needs, apply one or more coats of mascara to thicken your eyebrows.
Enjoy your always beautiful, shiny eyebrows thanks to Nanobrow! You can freely combine the brow cosmetics from the range. Depending on your mood or occasion, use a pomade or a traditional brow pencil.
Go for Nanobrow Shape Mascara and style your eyebrows the way you like! Learn more about the product: www.nanobrow.us
---