Sensitive skin needs you to treat it gently – that's an obvious thing. What isn't so obvious is the products that your beauty ritual should be made from. Which cosmetics can help you soothe your easily irritated complexion and reduce the appearance of spider veins?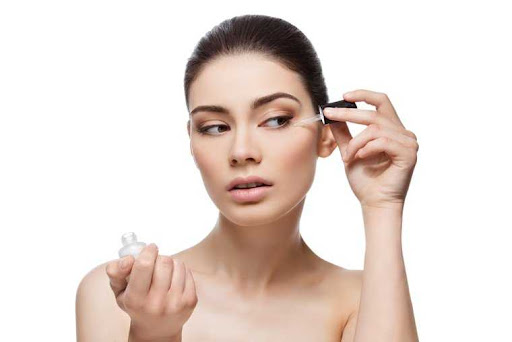 The choice is wide, no doubts. Being given so many products, it's really hard to make up your mind and pick wisely. But you know what? We've got you covered! Below you'll find the best – in our humble opinion – face serums that won't let you down.
4 Best Anti-Redness Face Serums: The criteria we followed
It seems to be a growing trend because beauty brands are launching more and more products dedicated to sensitive and redness-prone complexions. Sadly, many of our readers claim that such products, despite being marketed for sensitive skin, cause various types of irritation. Luckily for you, we know a few brands that managed to create face serums safe for reactive skin. Here's what we took into consideration while preparing this list of best anti-redness face serums.
We checked whether a face serum delivers instant results. We also took a closer look at the effects produced after long-term use.
There are some substances that have a beneficial effect on sensitive skin. If you want to fix broken capillaries and make their walls stronger, look for products containing chestnut extract, vitamin K, vitamin C or rose oil. At the same time, you mustn't use cosmetics formulated with SLS-s and ethyl alcohol. 
We checked if a product is water- or oil-based, how long it takes to penetrate and whether it leaves any greasy feel on the skin's surface. In addition, we also checked whether a serum can be applied under makeup.
That's a pretty important issue that is often neglected. There is a clear difference between a product that offers 50 ml and 10 ml.
And that's the last thing that we took into consideration while making this ranking. It sometimes happens that costly face serums aren't worth the price. It also happens that top-shelf products have their equivalents among cheaper products. Just carry on reading. You will be shocked! 
______
4 Best Anti-Redness Face Serums [RANKING]
1. NANOIL Anti-Redness Face Serum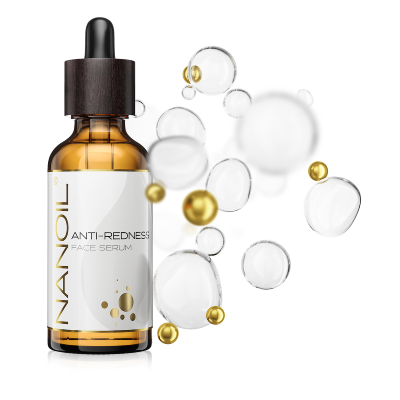 Skin experts and users give high rates to Nanoil anti-redness serum. We also think that it's a 10/10 product for sensitive, acne-prone and couperose skin.
The second the serum touches the skin, it gently makes it relaxed and calm. The more you use it, the brighter and better-looking skin becomes – put simply, Nanoil serum erases red splotches and spider veins. Complexion is even-toned and glowing. Enriched with a plant-based antioxidant, NANOIL Anti-Redness Face Serum has also a rejuvenating effect on the skin.
The list of ingredients is short, which we truly like. It's made from 4 plant ingredients extracted from cypress cones, linden tree, Boerhavia Diffusa root and chestnut bark. Even though all of the constituents are given separate tasks, it's the chestnut bark extract that seems to be the most potent. It penetrates deeply and targets weak capillaries to repair them. This obviously reduces the appearance of redness and spider veins. There are no alcohol or artificial ingredients. The formula is vegan-friendly.
Despite being a little bit thicker than regular serums, you'll have no problems with spreading it evenly on your face. Skin absorbs the serum within a few seconds. Even though you can use the serum twice a day, we suggest using it in the morning because it doesn't interfere with makeup products.
That's the biggest serum on this list. Containing 50 millilitres, NANOIL Anti-Redness Face Serum offers you a few long months of treatment.
While taking into consideration the effects, ingredients and size, the price per piece is really attractive. We suggest ordering the serum from nanoil.us
2. OLEHENRIKSEN Truth Serum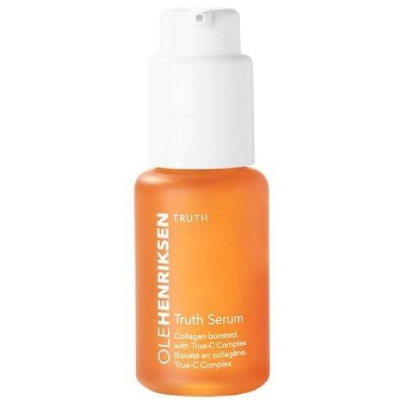 The second place is taken by the iconic brand – Olehenriksen. Their face serum is one of the whole orange series created to brighten complexion and erase discoloration of all kinds. It's made for dehydrated, tired-looking and sensitive skins.
This serum is good at replenishing water to skin and making it brighter. Additionally, it also improves suppleness and delays ageing. When used long-term, Truth Serum makes red splotches less visible.
Vitamin C seems to be the key ingredient. What's interesting, this nutrient is taken from three sources: orange, grapefruit and wild rose. The formula also includes vitamin E, hyaluronic acid and aloe. You won't find alcohol or unwanted parabens. Truth Serum can be used by vegans.
This is a non-greasy moisturizing serum. Despite being thick, you shouldn't have problems with spreading the serum evenly on the face. It's good under makeup because it doesn't leave any oily stains on skin.
Sadly, the serum is available only in a 30-ml bottle, which doesn't last long because you need to apply a big portion of the serum to cover the entire face.
To us, this serum is pretty expensive but if you're lucky, you can find some discounts.
3. EXUVIANCE Anti-Redness Calming Serum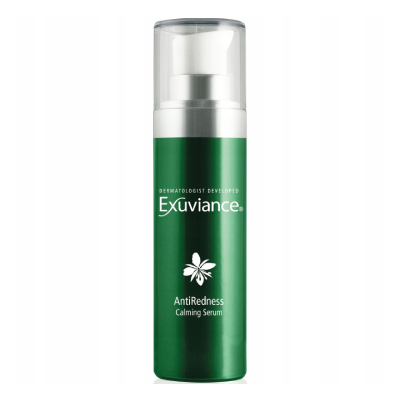 This face serum is dedicated for skins that show redness, spider veins and rosacea.
It brings relief to irritated skin – that's the first thing. What's more, this serum boosts circulation which often translates into reduced appearance of redness and spider veins. Lastly, it fights inflammation and leaves skin smoother.
Two top ingredients that serve sensitive and redness-prone skin are chestnut extract and licorice extract. Additionally, this serum is also enriched with other plant-derived substances such as willowherb extract and peptides.
This serum has cream formula and takes approximately a minute to penetrate fully. It can be introduced to the morning routine.
Exuviance Anti-Redness Calming Serum is sold in a dark plastic bottle holding 29g of the product.
That's the most expensive face serum that we included in this list. We realize that despite delivering good results, it may not be affordable for everyone. 
4. PHARMACERIS N C-Capilix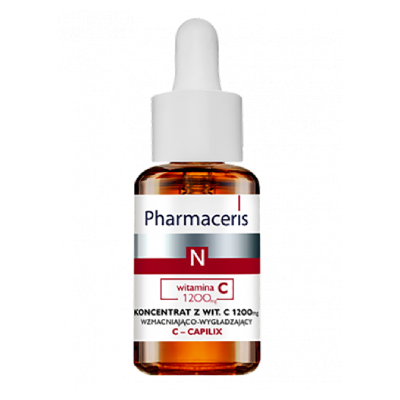 As the last one we present to you a soothing face serum launched by Pharmaceris. Despite having many benefits, it has one big flaw. Read on to find out what it is.
This face serum is amazing when it comes to reducing redness and repairing skin. Apart from that, it takes an active part in melanin production, which is our skin's natural pigment. Not only does it erase discoloration but it also leaves skin even-toned.
The formula seems to be natural and pretty short. The key ingredient is a vitamin C derivative that is teamed with vitamin E and three oils taken from soy, corn and avocado.
Although this serum is easy to apply, skin isn't able to soak it up completely. Some users said that it can't be worn under makeup either. That's why Pharmaceris N C-Capilix is suitable only for evening routine.
It comes in a standard 50-ml bottle.
This is the cheapest face serum included in this list. However, for better effects, it's suggested using it together with other Pharmaceris care products dedicated to couperose and sensitive skin.