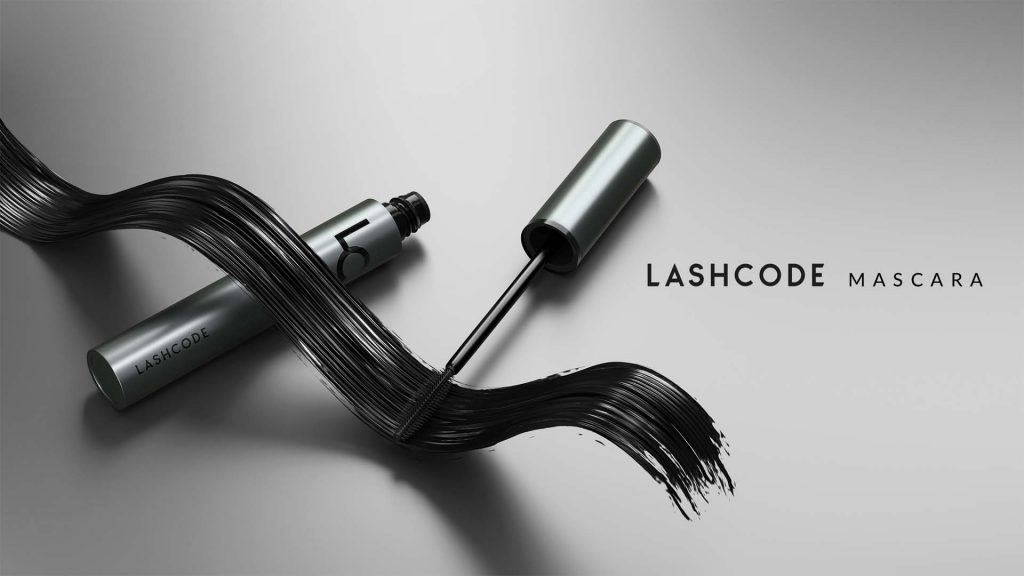 It coats and separates lashes perfectly without leaving any clumps, stains or flakiness. Seems like a perfect mascara? Thanks to Lashode, applying eye makeup no longer has to be a morning roulette. See for yourself that a high-quality mascara is all you need to get the perfect look every day! 
Often times, it may seem like you lashes just won't cooperate. As a matter of fact, the low-quality mascara that sticks lashes together and leaves clumps and dries too quickly (or too slowly!) is usually to blame for.
So, you're not sure what to do to prevent your mascara from flaking on your cheeks or smudging in the corners of your eyes? The solution is right at your fingertips! Go for Lashcode – the only mascara that will allow you to apply lash makeup like a pro!
Lashode equals perfection 
This is the first mascara that's been well-thought-out and carefully developed with attention to every detail. In Lashcode everything fits together perfectly. Specially-shaped brush works great with the powdered mascara of a very intense pigmentation. The whole results in perfectly coated eyelashes.
Lashcode proves that you do not need to have any special manual skills to perfectly cover your eyelashes. Just one stroke of the brush will grant you stunning looks! This is a long-lasting mascara that does not transfer, smudge or flake off for 24 hours or longer.
Stunning effects
Created for women for who value smashing effects. Lashcode mascara not only lengthens, thickens, and curls lashes, but also conditions and protects against external factors. It has everything that is missing from other products of the same range:
precise, flexible and perfectly-shaped wand,
saturated with black, natural, conditioning mineral pigment,
a set of ingredients that nourish and support the growth of eyelashes.
Mascara that enhances lash condition
Lashcode takes care of every, even the smallest eyelashes.
First of all, the silicone wand with different lengths of the bristles allows reaching even the shortest lashes in the corners of the eyes. Secondly, it contains a hypoallergenic mineral pigment and a complex of six nutrients that penetrate lashes throughout the day, strengthening and nurturing them – a Baikal skullcap root extract (natural UV filter), soybean and wheat germ extract, vitamin E, arginine and panthenol.
Designed especially for you!
This is one of the very few mascaras that can cope with even short and thin eyelashes. But that's not all! Even people with sensitive eyes or those who wear contact lenses can reach for Lashcode. It has twice the capacity of some mascaras (up to 10 ml) and stays fresh for longer (up to 6 months after opening).
Replace your old mascara with Lashcode! Become your own makeup artist!
enter the official website – lashcode.us