The benefits of shea butter are known to literally everybody. It is even hailed as a great natural substitute for moisturizers and lotions. Can you really put shea butter on the face? Is this beneficial? We have checked that!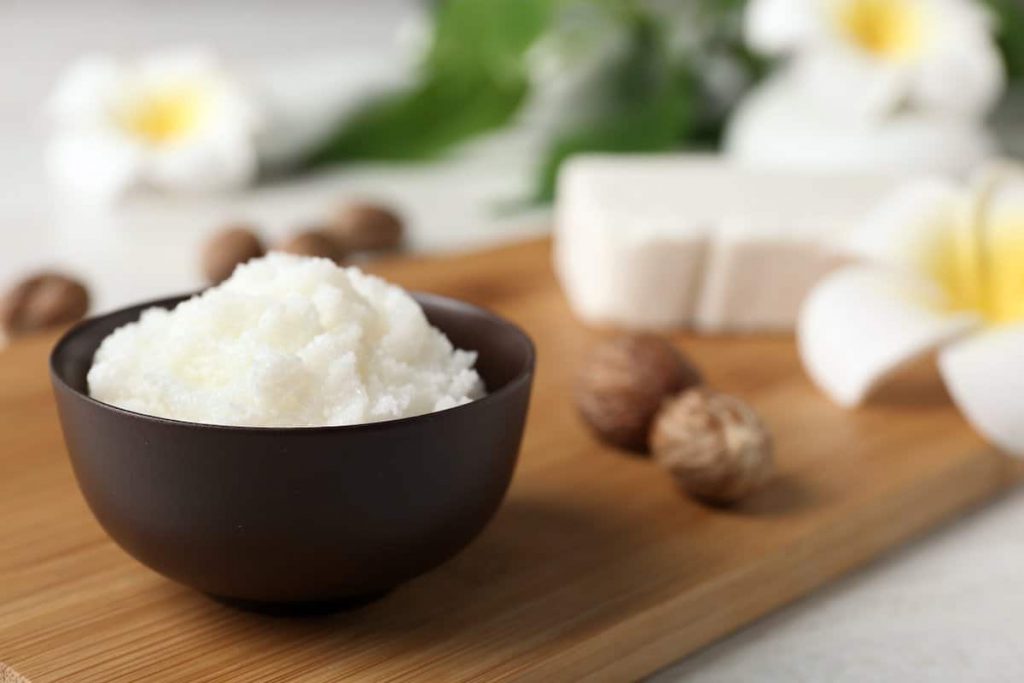 If you plan on getting a natural replacement for your moisturizer and consider using shea butter, you must read on. See the beauty benefits of natural shea butter and discover the possibilities it gives you.
Properties of shea butter
First things first. Shea butter is an all-natural product cold pressed from the seeds of the African tree bearing the same name. This is a real treasure trove of nutritional ingredients – vitamins A and E, saturated and unsaturated fatty acids, and phytosterols. High-quality natural shea butter can even feature a natural UV filter. Even though it's not high SPF, the skin makes use of any type of extra protection.
The variety of essential nutrients can be found in the butter which has a quite untypical form for plant fats. Shea butter is hard, has a beige color and a subtle nut smell. It melts on contact with the skin so it isn't a typical lightweight oil. This feature makes it similar to lotions and creams.
Benefits of shea butter for skin
It's good to use cold-pressed, unrefined shea butter in beauty routines because this is a natural remedy for many skin and even hair problems. How to get round to it?
Above all else, shea butter can be used as a body lotion that conditions the skin, keeps it optimally hydrated, softens and soothes irritations. It's extremely popular because it can be used even on delicate baby's skin thanks to not causing allergic reactions. It can be used on any skin, which is particularly important in face care: shea butter works for treating dry skin, wrinkles, irritations and atopic dermatitis. What's interesting, you can use it as a post-sun lotion to prevent dryness and soothe possible sunburn.
Can you use shea butter as a face cream?
YES, you can. Because it abounds in nutrients and is one-size-fits-all, it makes a great face moisturizer. Natural shea butter doesn't cause allergic reactions or clog the pores, plus it's creamy so it fulfils this role ideally. The great thing is you don't need to match it to the skin type because it works for any skin.
The reason why you should replace your moisturizer with shea butter is its effect. This natural product:
prevents inflamed skin.
kills bacteria.
helps keep optimal hydration level.
brings balance and relief.
softens skin and adds plumpness.
rejuvenates through stimulating collagen production.
makes the face look radiant.
minimizes fine lines.
helps get rid of dark spots.
How to use shea butter on skin?
If you plan on using shea butter in your skin-care routine, you don't need any preparation because it's really easy. Getting a fine-quality shea butter is the biggest thing. It must be formulated without synthetics, 100% organic, cold-pressed, not refined.
Once you get the vegetable butter, use it instead of your moisturizer – massage it into the skin. A little goes a long way because it's quite thick. A small amount is enough to protect and nourish the skin. Surprisingly shea butter enhances the delicate eye skin perfectly (just don't apply too much).
Shea butter can be used as a moisturizer all year round. Because it's hypoallergenic, there are no limits.