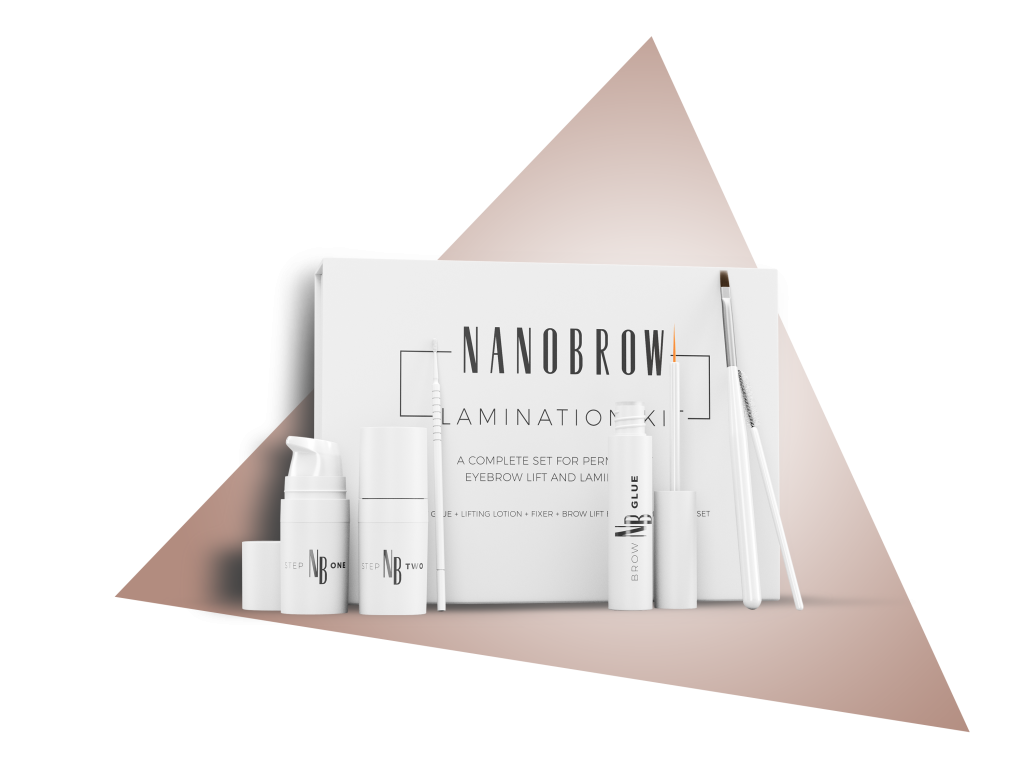 Eyebrow lamination is a super-trendy beauty treatment that is popular among women worldwide. Did you know that nowadays you can easily perform it at home? The innovative Nanobrow Lamination Kit will help you get fuller and perfectly-shaped eyebrows without the need for a beauty salon appointment.
Your kit for at-home brow lamination – Nanobrow Lamination Kit
---
Nanobrow Lamination Kit – eyebrow lamination kit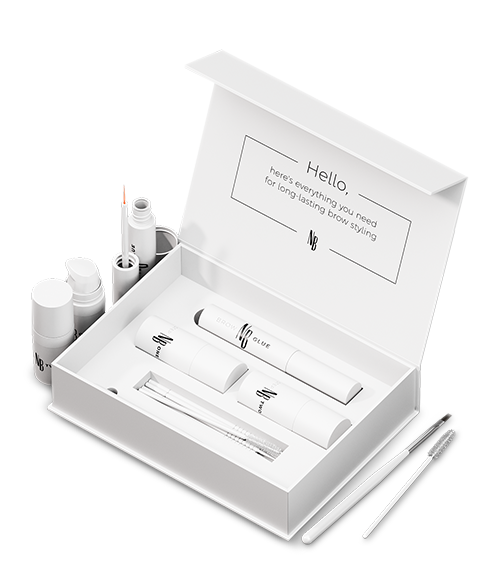 More information can be found on the official website –
nanobrow.us
---
Did you know that Nanobrow's kit for long-lasting brow lift and lamination contains all the necessary accessories you need to perform eyebrow lamination at home? You'll become your own best brow stylist in no time!
Eyebrow lamination is a treatment that involves shaping the brows in one direction and then setting them in place to achieve the desired brow shape and look for 4-6 weeks. The treatment is similar to lash lamination as it includes special chemical solutions to style the eyebrows for many weeks.
The Nanobrow Lbrow lift and lamination kit is professional and easy to use. The application does not require any special knowledge or skills. The box contains clear step-by-step instructions. Make sure to follow them to ensure the best results!
Nanobrow Lamination Kit – what does the kit contain?
This professional eyebrow lamination kit contains all the necessary products to perform the brow lamination treatment at home. The kit contains:
Brow glue (7ml / 0.24 fl oz)
StepOne Lifting Lotion (5ml / 0.17 fl oz)
StepTwo Fixer (5ml / 0.17 fl oz)
All the solutions and tools needed to perform eyebrow lamination at home
Laminate your eyebrows at home with the Nanobrow brow lift kit
Nanobrow Lamination Kit is extremely efficient and precise. The numbered bottles will last for 10 eyebrow lamination treatments… which ensures several months of perfectly styled arches! Say goodbye to unruly eyebrows and hello to beautiful, precisely shaped, and sculpted arches.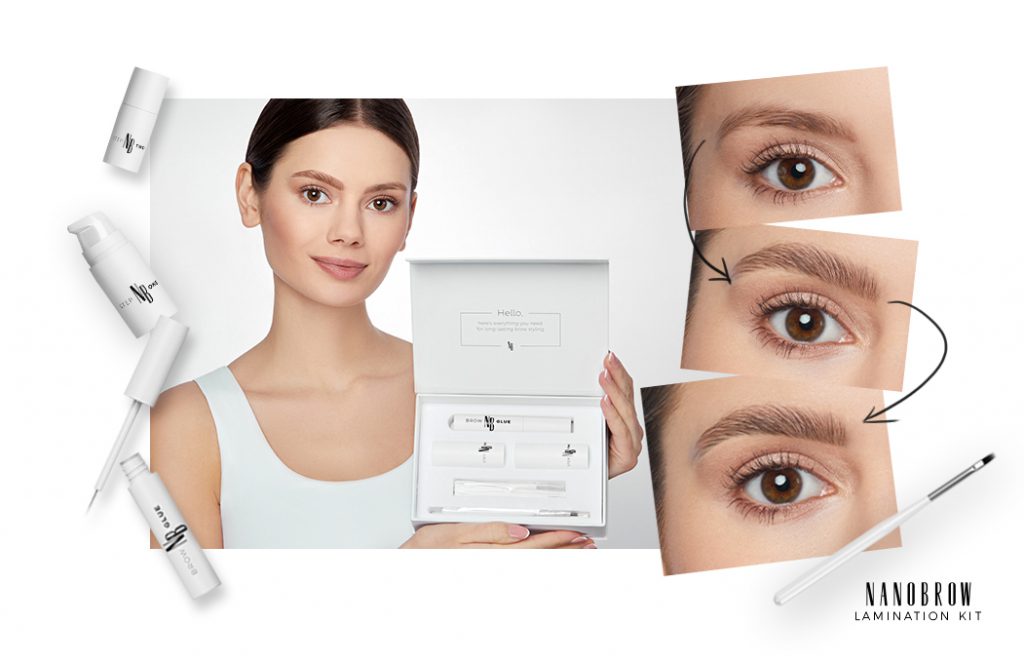 The brow lamination treatment not only shapes the brows in the desired direction but also ensures their great condition – it adds the ultimate volume and gives them elasticity. All this is to make your daily brow styling routine simple and pleasant. The brow lamination treatment with the Nanobrow lift kit works perfectly with brow tinting and tweezing.
Nanobrow Lamination Kit for long-lasting brow lamination works perfectly for all brow types. It doesn't matter if your eyebrows are thin and sparse or thick, full of gaps, and stick out in the wrong directions. The Nanobrow brow lift kit was created for every woman who wants her eyebrows to ooze a natural glow.
Nanobrow Lamination Kit for long-lasting brow lamination – reviews
This innovative brow-styling kit is loved by women worldwide. See what others think about brow lamination at home with the Nanobrow Lamination Kit:
"I love this eyebrow lamination kit! Finally, I don't have to waste time styling my arches every day. All I have to do is brush through the brows with a spoolie and I'm good to go. The effects last for a month and a half! I would definitely recommend it to every woman!" – Emily, 39


"WOW! My eyebrows are thick and unruly by nature and very difficult to style. The at-home Nanobrow brow lamination kit took excellent care of my brows and kept them in check for almost two months. Finally, I have my dream eyebrows. It's brilliant" – Linda, 25


"I didn't think I could ever do brow lamination at home. As it turns out, with the Nanobrow Lamination Kit it's super easy. The results lasted 1.5 months on my eyebrows" – Susan, 41
---
---
Where to buy the Nanobrow brow lift and lamination kit?
Order it from www.nanobrow.us, it's also available online and in regular beauty stores, and in professional beauty salons. the brow-styling kit, Nanobrow Lamination Kit, is the best way to keep your eyebrows looking neat and elegant for 6-8 weeks!