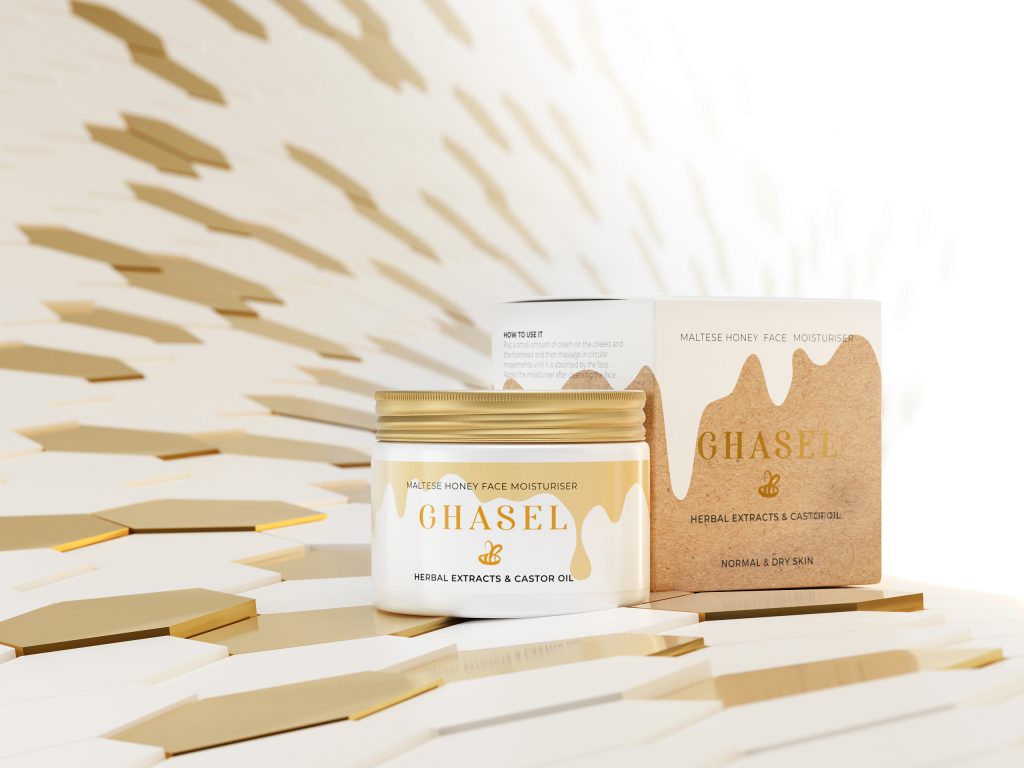 GHASEL Honey Face Moisturiser – Discover The Power Of All-Day Hydration
What would you say to continuously smooth and perfectly moisturized skin? Regardless of age, location or lifestyle – your skin can look beautiful under any conditions! The secret to perfect skin is a good moisturiser. Like the one from GHASEL, with precious Maltese honey and loads of nourishing ingredients. Discover the best and sweetest day and night cream.
GHASEL – honey-based day and night moisturiser 
Ghasel means "honey" in Maltese and Maltese honey is considered to be one of the best. The Maltese claim it's also the sweetest honey in the world. It contains various vitamins and macro- and microelements, so in addition to its health-beneficial properties, it is also an excellent ingredient in beauty products.
GHASEL brand has used its wonderful nourishing properties to create a unique moisturiser with an impressive formula. It's free of parabens, silicones and GMOs. Instead, it's packed with plant-based ingredients that perfectly moisturise and smooth the skin!
Wyświetl ten post na Instagramie
GHASEL face moisturiser – 8 excellent skin care ingredients
Maltese honey – conditions all skin types, including acne-prone skin, due to its antibacterial properties. It soothes the skin and prevents inflammation. It also perfectly moisturizes and nourishes, improving the appearance and condition of the skin day by day.
Shea butter – an emollient that perfectly nourishes and doesn't overburden the skin. This non-comedogenic butter reduces wrinkles and prevents water loss.
Castor oil – known as a natural antiseptic, due to its antibacterial and antifungal properties. It also promotes skin cell renewal and cleanses the skin.
Caffeine – stimulates and improves skin tone. The best ingredient for always rested-looking complexion!
Vitamin B6 – anti-aging antioxidant with powerful smoothing properties.
Green tea extract – perfect for skin dealing with urban pollutants like exhaust fumes, toxins and smog daily. This antioxidant supports skin regeneration process.
Sage extract – leaves the skin perfectly moisturized, smooth and matt. It prevents shine, minimises pores and regulates sebum production.
Vitamin E – a staple of anti-aging and a so-called vitamin of youth that neutralizes free radicals and boosts suppleness and elasticity.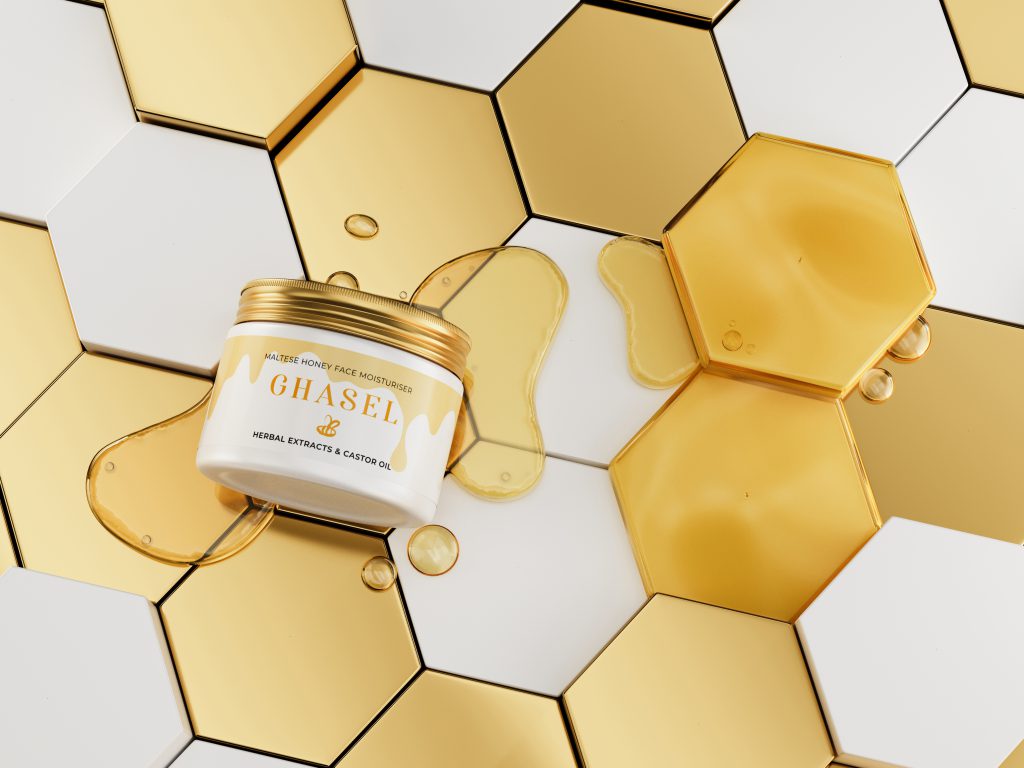 Ghasel Maltese Honey Face Moisturizer – benefits
Wondering about the effects of this honey-based face moisturiser? You can quickly notice the transformation in your skin! First of all, it feels perfectly moisturized, smooth and pleasant to the touch. The skin cell renewal process is improved and your skin regains its radiant glow and healthy tone. Its anti-aging properties make it ideal for skin of all ages. Want to learn more? Visit www.ghasel.mt and discover other honey-based skin care products straight from Malta!
---