Mokosh Cosmetics in its name relates to old Slavic goddess of land, humidity, abundance and fertility. How does it impact products from this brand? Mokosh offers exceptional natural cosmetics, which simple and effective formulas are based on what best nature has to offer – plants and minerals. 100% Argan Oil from Mokosh is an ingredient obtained from nuts of Argania. What is characteristic about this product?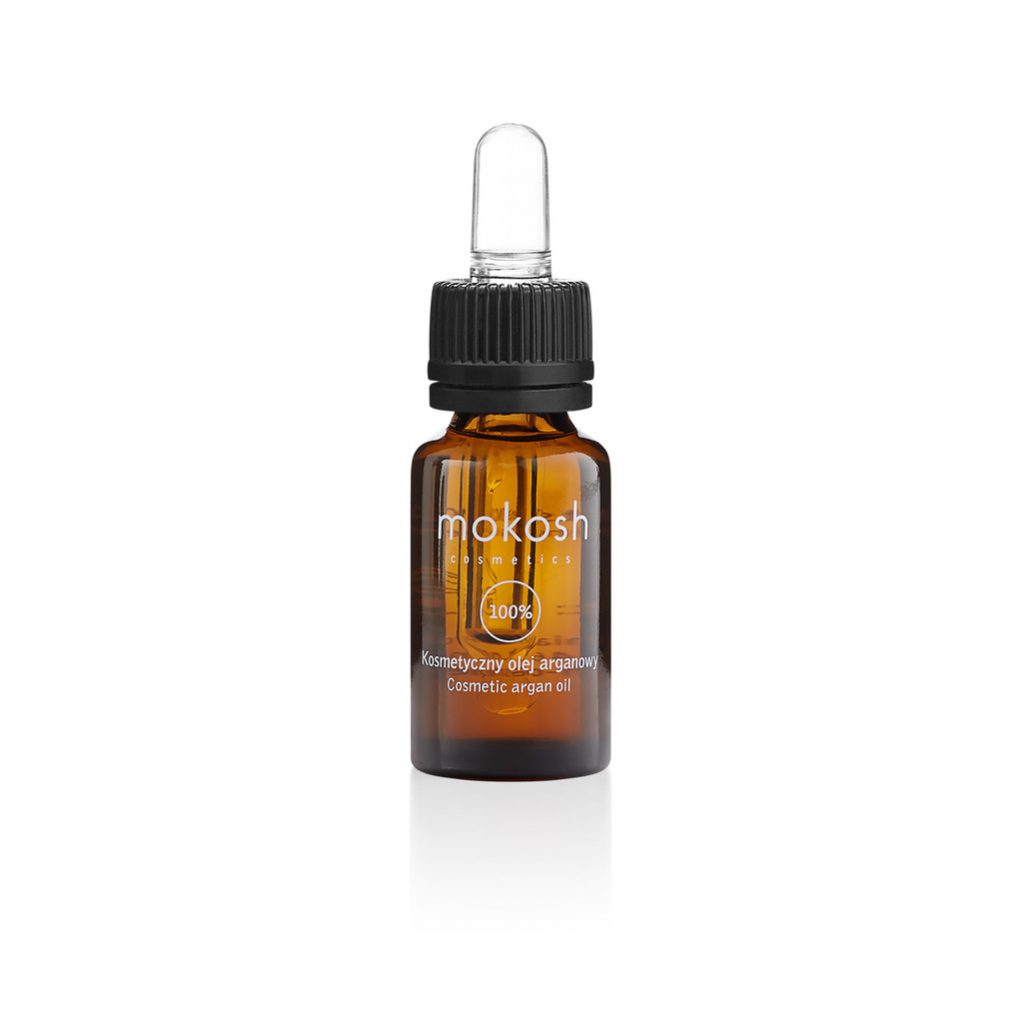 Mokosh – the same, yet different
What new can be about pure argan oil? After all, composition is always the same – pure Argan Oil. However, Argan Oil from Mokosh is different due to few matters. Firstly, it is the only cosmetic oil available on the market, which has been dermatologists tested for possible side effects. Secondly, Argan Oil Mokosh is a product in deodorant version, which means that it was deprived of unpleasant smell, characteristic for Argania, with simultaneous preservation of all nourishing properties. It is worth to add that it is a certified natural ingredient.
Mokosh – ingredients straight from the nature
Locked in an airtight bottle made of dark pharmaceutical glass, argan oil is a guarantee of freshness and preservation of all its nourishing properties. There are many of them in 100% Argan Oil from Mokosh. Natural argan oil is rich in essential unsaturated fatty acids (mainly oleic and linoleic acid). Beside acids, oil contains many natural antioxidants such as carotenoids, polyphenols and phytosterols that eliminate free radicals, but also consists of high concentration of vitamin E.
Mokosh – skin care in every age
There can be said plenty about argan oil. 100% Argan Oil from Mokosh is an irreplaceable moisturising and nourishing substance. It is being valued due to its rejuvenating properties – makes skin firm and skin complexion even, minimises visibility of wrinkles, protects against harmful impact of free radicals and strengthens skin cells. It is great anti-ageing product, but cosmetic argan oil can also be used as a product to apply after sunbathing (regenerates skin, calms irritations, protects against UV radiation), regenerating cosmetic for damaged skin. Argan oil may even be used in skin care of sensitive skin and to take care of children's hair.