Brahmi is one of the most powerful herbs known to Ayurveda – Eastern philosophy and medicine. It is treated with great respect and reverence. As one of the few, it is recommended in states of cognitive effort: it improves memory and increases concentration. Perfect in states of low mood. It restores the balance to the nervous system.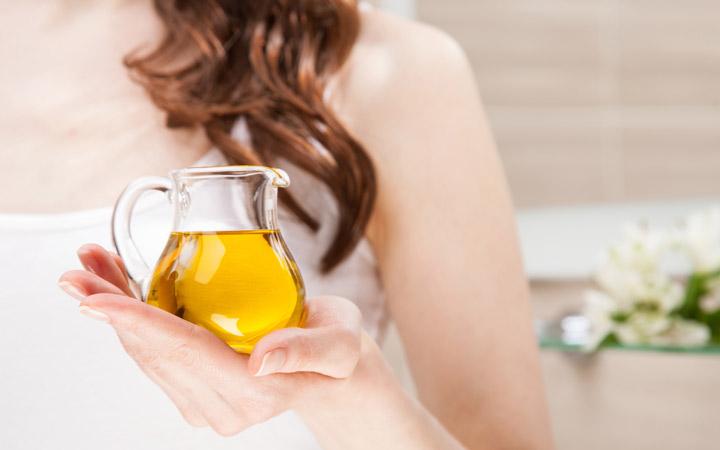 According to Indian people, brahmi stimulates mind and spirit, improves mood and additionally – heals hair. What other properties does this "wise herb" have? How to use brahmi for hair? What does brahmi oil contain?
Brahmi oil INCI: Bacopa monnieri
Fun Fact: The name "brahmi" is pronounced "brami" – only this pronunciation is correct.
Brahmi oil – composition
The brahmi oil is actually a macerate: a green, swampy plant is squashed into a different, natural oil (macerated) and releases its valuable properties in it, and it has many advantages: brahmi improves the synthesis of proteins in cells, contains phytosterols  plant sterols that stimulate collagen synthesis and slow down the aging processes), flavonoids (they nourish, regenerate and improve the condition of the hair by supplementing cavities in its interior) and saponins (they are anti-inflammatory, protect against oxidative stress). Thanks to macerating, brahmi is enriched with a number of good fatty acids and vitamins and minerals characteristic for a given oil.
Brahmi oil in hair care – properties
prevents hair loss
strengthens the bulbs
improves blood circulation, thanks to which the hair becomes firmly embedded in the follicles
supports cell renewal of hair and scalp
combats dandruff
prevents scalp oiliness
protects the hair from damage
brahmi inhibits the effects of ageing
protects against oxidative stress
has a disinfecting effect and cleanses the scalp
brahmi accelerates hair growth
Brahmi oil in hair care – how to use it?
First of all, warm the oil up in a water bath (it is usually macerated with coconut oil or other natural butter, so it has a concentrated form at room temperature).
Then, apply it to the scalp, gently massaging. Next, distribute a small amount all over the hair which can be dry or damp (washed and towel-dried). Leave the oil in for 30 minutes up to a few hours. After finishing the treatment, wash your hair with a shampoo and blow-dry as usually.
Brahmi oil – opinions 
Brahmi is an excellent oil for advanced hair problems – it regularly polishes hair, strengthens it and protects it from damage. The oil is a perfect remedy for hair loss – this is confirmed by the opinions of men and women who used brahmi at least twice a week for a few months. Systematic hair oiling will help relieve the effects of seasonal hair loss and strengthen the strands, for example, after an illness.
Brahmi oil – price 
The original Indian brahmi oil does not cost much. It is most often mixed with quite common, inexpensive natural oils such as coconut oil. The herbs for infusions are also at an affordable price – they can be purchased and used in the form of a hair rinse. However, brahmi can be bought at a higher cost as a dietary supplement, i.e. in the form of capsules for people in need of increased concentration, or as a medical aid to patients after stroke or brain injuries.