Caviar is not only gourmet delicacy served at the sumptuous receptions. It is also an ingredient of luxurious cosmetics. You find it, among others, in rejuvenating cream from Clarena brand.
Clarena Cream with caviar is destined to be applied at day and night basis. It is highly recommended for people who has got mature skin, characterized with the lack of elasticity, firmness and glow. How does this cosmetic work? The caviar cream deeply moisturizes and nourishes face skin. What is more, this product makes the skin more tense, soft, elastic and smooth. Furthermore, the cream evens skin tone and brightens pigmentation marks of complexion. Moreover, minor wrinkles are smoothed. The cosmetics from Clarena can be applied during exfoliating and acid beauty treatments. Then, these provide skin with moisturization, relieve irritations and the impression of skin contraction. What is crucial, the Caviar Cream from Clarena does not cause any allergic reactions and does not block skin pores, that is why, it can be freely used by those having sensitive skin.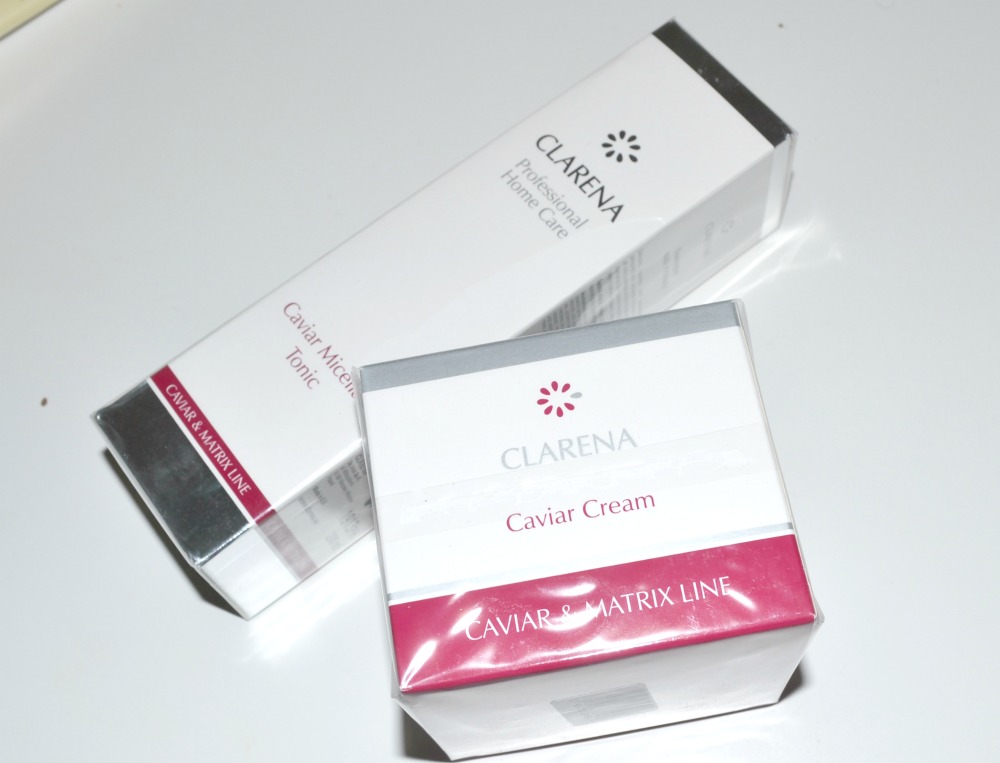 What is locked into Clarena cream? The composition comprises of glycerin and Shea butter, which aim is to moisturize skin deeply and at all levels. B5 provitamin, also known as D-panthenol, eases irritations and calms face skin. The prime ingredients are: special rejuvenating complex and caviar extract which is responsible for regenerating, moisturizing and skin smoothing. Fairly important feature of the extract is that it also rebuilds protective layer of epidermis. Another major ingredients of Caviar Cream are E vitamin, which slows down the aging processes, and pearl which, in turn, smooths, evens skin tone and makes skin more elastic.
Clarena Cream has got delicate and pleasant fragrance. When it comes to the physical properties, it is of pink colour with red flecks inside. Additionally, the cream is of soft consistency, is easy to spread and the red flecks are promptly absorbed into face skin. The package of the cosmetic does not stands out from other cosmetics, obviously, unlikely to its composition. The Clarena Cream is locked into a plastic jar with a white cap on the top. Its capacity equals 50 ml. The jar is hidden into a carton box. What is worth adding, on the market, there is also available the bigger version of the cream which is of 200 ml capacity.