While going shopping, you necessarily want to buy a make up foundation which matches with your skin type perfectly. Obvious is it, we are flooded with this kind of cosmetic products. One of these is Colour Adapt from Max Factor. In what manner this cosmetic competes with the wide range of other, similar make up foundations available on the market? For sure, all women can agree on the greatest advantage of this cosmetic – the low price. Apart from that, Max Factor foundation has got similar properties like other alternative products from the comparable category. And this means that Max Factor foundation covers little pigmentation marks, smooths minor wrinkles and equalizes skin tone. Certainly, the product works in such a way if applied properly. Matte effect and the hold of the cosmetic depend on various conditions like, for example, skin type, weather conditions and other circumstances. Now you know, why it is so difficult to find the right make up foundation.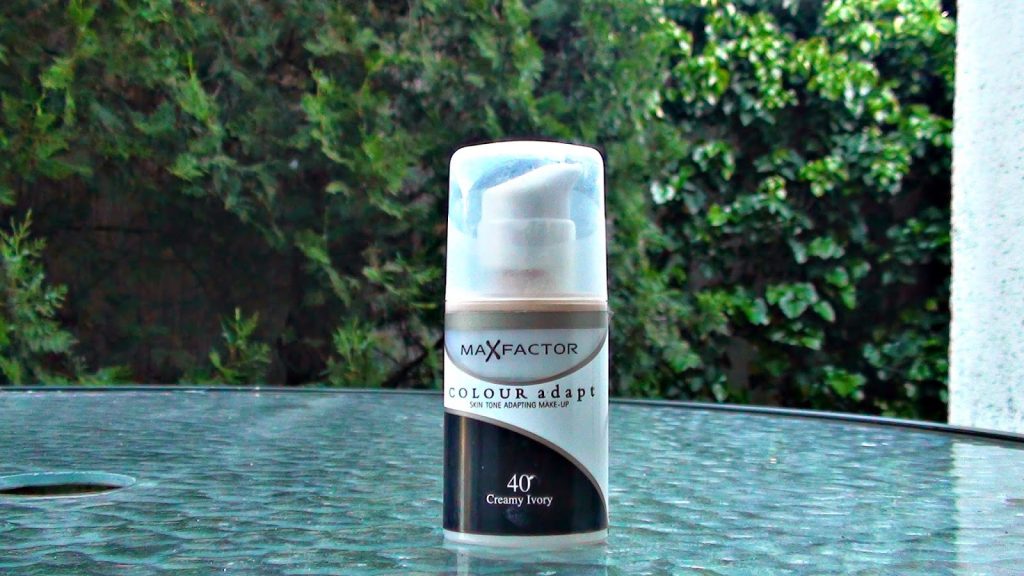 Naturally, Colour Matt foundation from Max Factor can be bought in six colour versions. The cosmetic shops have on the shelves almond, natural, golden and bronze Colour Matt shades. For women of pale carnation, the producer provides only one shade, unfortunately, rather impossible to find. What is more, do not be misled by the cosmetic's name. The fact, that the foundation matches skin type does not mean that each an every shade is ideal for us. Definitely, women having pale complexion and blond hair are advised to find another foundation for themselves.
How to apply Colour Adapt foundation from Max Factor? First and foremost, it is essential to pick the appropriate shade of the product. It might appear difficult because the producer does not provide us with the wide range of shades. However, when you finally managed to find the right colour (the shade of which you check on your jaw beforehand), take the wide and flat make up brush and dip it into the foundation. You can pour Colour Adapt onto your palm. Warmed, becomes more elastic, and as a consequence, easy to apply. Max Factor foundation should be put on firstly in the middle part of the face and then, spread into the ear direction. It is advisable to fix the make up with a powder.
Note: Colour Adapt from Max Factor was dermatologically tested, therefore, it can be used by people having sensitive skin, allergic skin and dry skin. Moreover, the product is also recommended for people owning oily skin.