Foundation Clarins Tient Compact Haute Tenue – properties and effects.
Why a foundation needs to always be in a liquid form? Equally good is a compact foundation from Clarins brand, Tient Compact Haute Tenue (in the United Kingdom known as Everlasting и). This cosmetic is recommended for the women, who would like their make up to be long-lasting, providing flawless coverage and granting the comfort of wearing. According to the producer, the foundation lasts for 15 hours. What is more, it is supposed to refine complexion, give the matt make up finish and make face skin softer and smoother. Additionally, Everlasting Foundation Compact reduces the visibility of minor wrinkles, camouflages discolorations and other skin imperfections. The foundation is exceptional because of its ingredients like, for example, white tea extract, the aim of which is to protect skin from air pollution and free radicals. What some women might find interesting and appealing, is the fact that Everlasting Foundation Compact includes also mineral sunscreen SPF 15.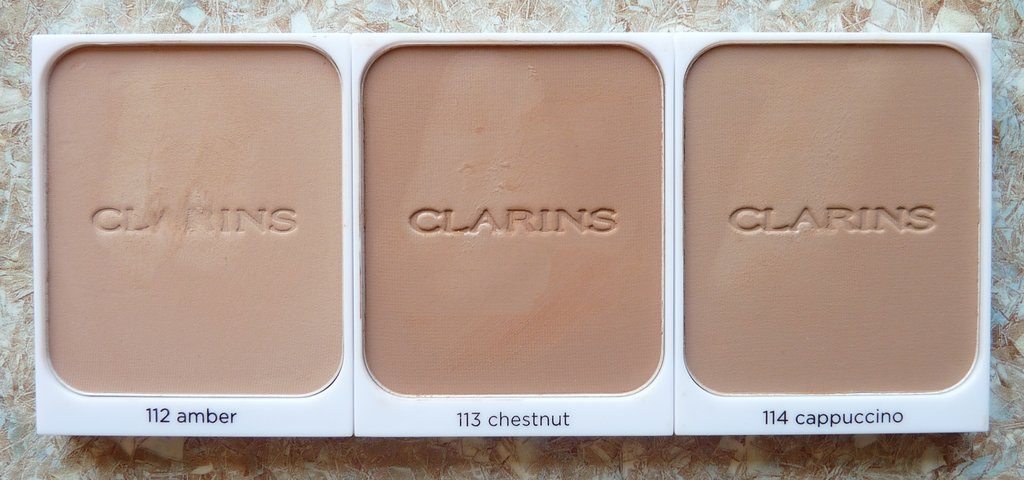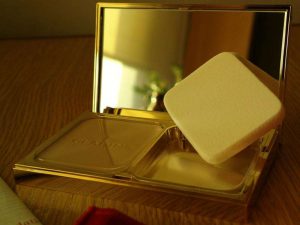 Clarins Everlasting Foundation Compact – application.
How apply Clarins Everlasting Foundation Compact properly? To achieve different levels of camouflage, use various techniques of the cosmetic application. Firstly, if you would like to have your make up slightly matt finish effect, apply the foundation on the dry skin. Start with putting it from the middle parts of face towards the edges with smoothing movements. Secondly, if you prefer the total coverage, it is suggested to apply the foundation with a wet make-up sponge. Thirdly, brush application provides natural look, so the exact type of look that most women aim for.
Clarins Everlasting Foundation Compact from Clarins – the package.
Clarins Everlasting Foundation Compact is closed into a little, gold box with a mirror included. Inside, there are two compartments, one for the cosmetic and the second for the make-up sponge. The box is closed with a click instrument, and is decorated with a small C letter. The compact is fitted with 10 grams of compressed solid foundation of Tient Compact Haute Tenue.