Make up foundation Cellular Performance Cream is closed in a little jar with a silver cap on its top. The capacity of the package equals 30 ml. Inside, we find semi-fluid, slightly gelatinous cosmetic. Obviously, this kind of consistency has got its advantages and disadvantages. On the one hand, it may happen that at moment's lack of attention we can spill the product and stain our clothing and a dressing table. On the other hand, the semi-fluid formula makes the application easier – the foundation can be applied just with your fingers, similarly to an ordinary cream application, without the usage of a brush or a make up sponge. Furthermore, Cellular Performance Cream Foundation is extremely easy to spread all over the face, although, it may coagulate promptly.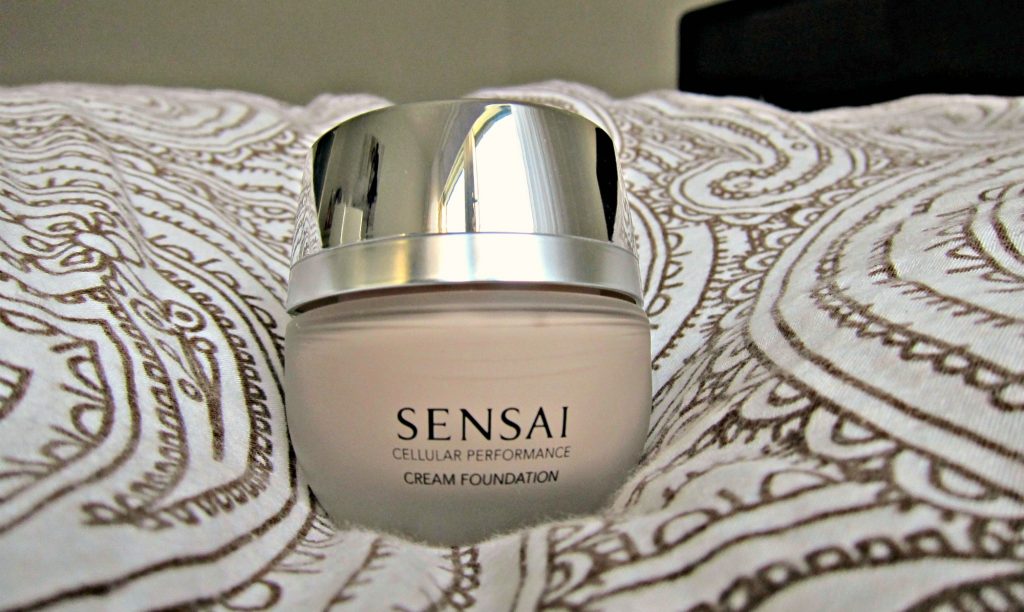 Furthermore, Cellular Performance Cream Foundation from Sensai contains SPF 15 filter and silk extract, the aim of which is to smooth face skin, giving it velvety and soft look. What is more, the foundation provides complexion with the appropriate level of moisturization and boosts the production of hyaluronic acid – the substance indispensable to make skin firm. This acid assists also in extremely crucial rebuilding process of collagen fibers. Moreover, Cellular Performance Cream Foundation comprises also of seagrass and watercress extracts which are there to improve water exchange among skin cells, as well as strongly stimulate cellular regeneration of epidermis. Furthermore, the cosmetic is composed out of 80% various types of essences. In other words, in the great part, the foundation comprises of substances of intensive working.
Lastly, Sensai Cellular Performance Cream Foundation is destined to mature or with the first signs of aging face skin care. The great advantages of the product is its durability, it does not turn darker during a day, in fact, it does not change colour at all. When it comes to the shades, Cellular Performance Cream Foundation from Sensai has seven of them. As mentioned before, the application is uncomplicated. Suffice to put the product in the middle of face and gradually smudge it to the outer parts of it.