A moisturizing cosmetic product should be present in our bathroom or make up bag. Why a moisturizing cosmetic is an issue here? The answer is simple. As a matter of fact, moisturized skin equals skin which is not only smooth, firm, fresh but also complexion which is completely wrinkles-free .Thanks to Dramatically Different Moisturizing from Clinique you have the chance to make your face skin look like this.
New lotion from Clinique is destined for dry to very dry and combination with tendency to dry skin types. It is closed in a stylish jar with a silver cap. Generally, it is available in 30 ml, 50 ml and 125 ml capacity. What is more, this product can be applied as a single cosmetic or as an element of Clinique, 3-Step Skin Care, along with a purifying and an exfoliating products. What is also important, in the collection Dramatically Different Moisturizing from Clinique, one can find Lotion+ for dry to very dry skin (also in three size versions: 50 ml, 125 ml and 200 ml,) and Gel for oily and combination skin (of 50 ml and 125 ml capacity.)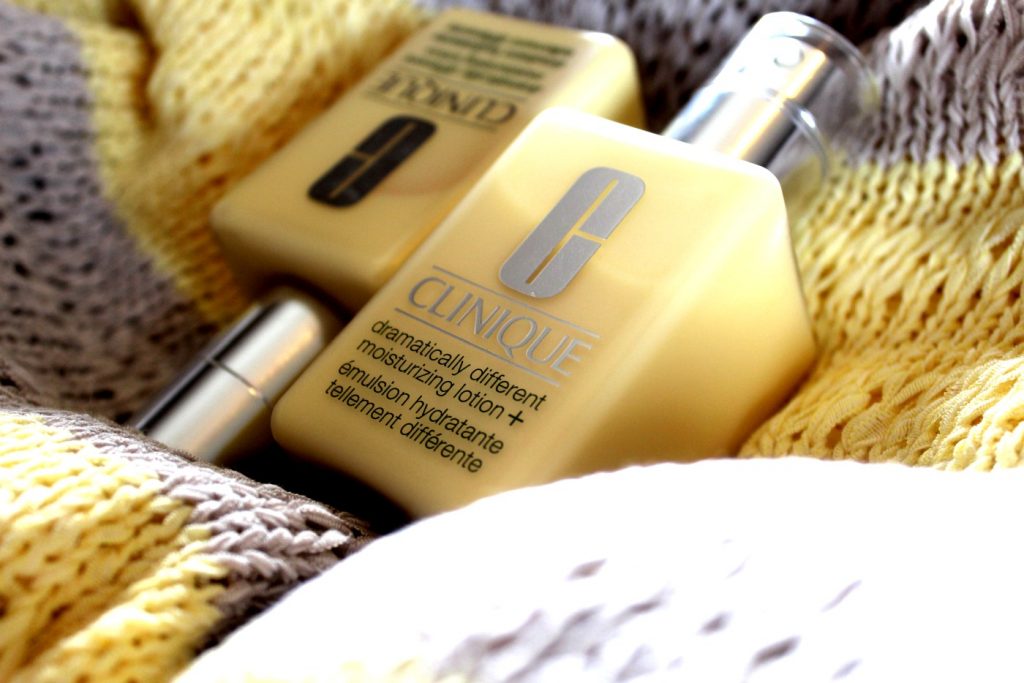 Coming back to Dramatically Different Moisturizing Lotion+ from Clinique, this product reaches and moisturizes skin even in the deepest layers of it. What is more, this cosmetic helps with rebuilding the natural, protective lipid barrier which has been damaged by the pollutant originated from external environment or by aggressive cleansing products. What Dramatically Different Moisturizing also does, is restoring new protective lipid layer, and additionally, smooths, refreshes and relieves all the irritations. Apart from what have been mentioned, this yellow Clinique product prevents face skin from dehydrating, eliminates the feeling of tight and uncomfortable face skin.
How to apply moisturizing Clinique Lotion+? This cosmetic should be put on clean and dry face skin all over or, only where needed. Moreover, Lotion+ has to be massaged into complexion or patted with your fingertips. Best when performed twice a day, morning and night. Quite important feature, Dramatically Different Moisturizing Lotion+ can be applied under make up. Obviously, before putting on a make up foundation, give Lotion+ some time to get absorbed completely.