Hydra Life cream from Dior is destined for women at the age of 25-30, who are the owners of normal or combination skin. This Christian Dior's product makes face skin moisturized, refreshed and smoothed. The cosmetics of Hydra Life line is of gentle consistency, which is why, is absorbed immediately and does not leave sticky layer on skin surface. What is more, the cosmetic delays wrinkles formation and age spots. When it comes to the composition of Hydra Life from Dior, the product is composed mainly out of three plant extracts: centella asiatica (better known as gotu kola), D'Anjou pear (usually refereed as Beurré d'Anjou or simply Anjou) and great burnet. The firstly enumerated extract enhances microcirculation, strengthens blood vessels, stimulates collagen production, cleanses and relieves irritations. The second ingredient, D'Anjous are the source of fibre and C vitamin, which effectively highlights skin discolorations. The last component, great burnet, consists of flavonoids. Furthermore, this extract's aim is to ease face skin and accelerate healing process of small wounds.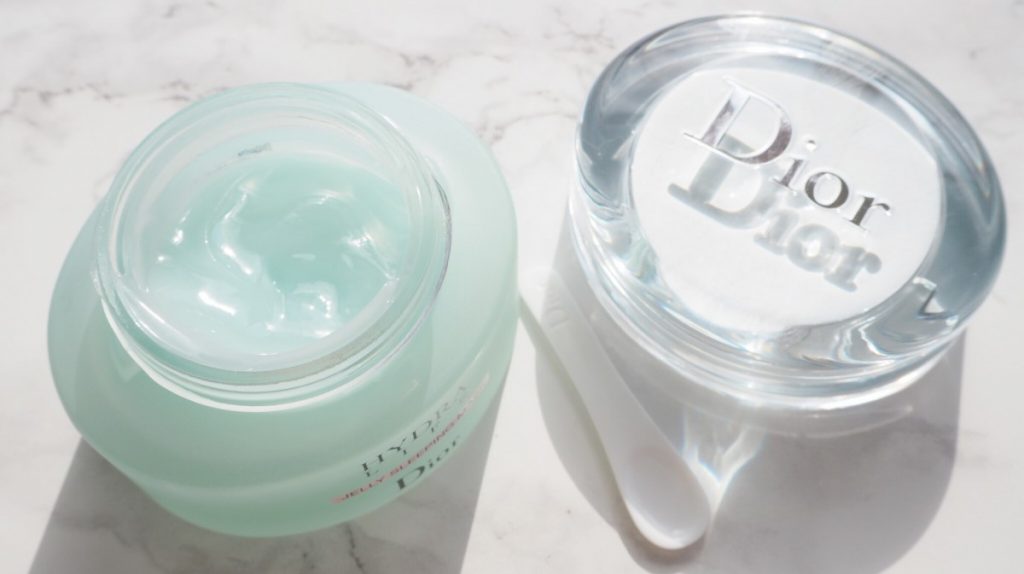 The cosmetic of Dior brand, Hydra Life Creme Sorbet Pro – Jeunesse, is packed into a little, blue jar of 50 ml capacity. The cost of a single jar equals approximately £50. When it comes to the consistency of the product, it is of muss or sorbet formula. Despite this innovative form, it is easy to apply and is uncomplicated to be equally spread over the face as well. Quite an advantage of Hydra Life is that, it can be used as a make up base.
In Hydra Life from Christian Dior cosmetic line, one can choose between a plenty of various products the aim of which is to provide our skin with the maximum moisturization level. At stores we can find: Moist & Fix Moisturizing Mist Long Lasting Hold, Close-Up Pore Reducing Pro-Youth Moisturizer, Gel Moisturiser, Pro-Jeunesse Crème Extrême- Face Cream, BB creme SPF 30, Pro Youth Skin SPF 20, Skin Energizer Pro-Youth Hydrating Serum, Pro-Youth Sorbet Creme, Youth Essential Hydrating Essence-In-Lotion, Youth Essential Hydrating Cleansing Foam and Youth Essential Hydrating Eye Cream, and Beauty Awakening Rehydrating Mask.