Summer in full. It is natural that people more often sunbathe, reveal arms and back, practice sports. But do we remember to put on sunscreens? Unfortunately, the frequent skin exposure to the solar radiation can lead to skinburn, wrinkles, sun-induced pigmentation and cancer development. HSo what is the method of protecting ourselves from all the harm? Suffice to use the appropriate care cosmetic. One of these is a preparation from Sisley, Sunleya Soin Solaire Anti – Age SPF 15. The cosmetic is closed in a white and brown package with a nozzle dispenser. The capacity of the product equals 50 ml. Sunleya Soin Solaire Anti – Age is destined for already tanned skin, as well as for a swarthy complexion and the one which is not prone to solar radiation. Beyond that, the cosmetic provides the medium level of the solar radiation security and is of rejuvenating properties.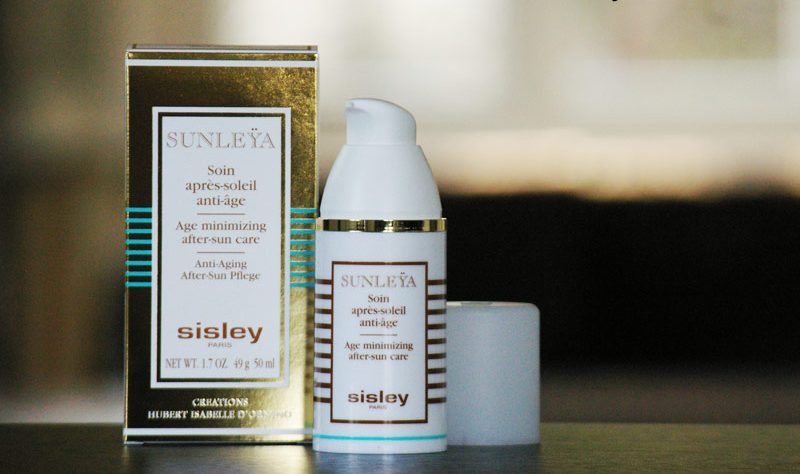 Indeed, Sunleya product from Sisley brand contains UVA and UVB filters, as well as active substances which neutralize free radicals. When it comes to those active substances, the producer used rhodochrosite (a red and pink mineral), physalis (South American plant) and E vitamin. Moreover, the cosmetic is also rich in glycerin, Shea butter and a cucumber extract which is of moisturizing and refreshing properties. Furthermore, the composition includes also plant extracts, for example, wheat, dill, white willow's leaves and soy. Worth remarking are also essential oils acquired from sage and marjoram.
Thanks to the above-mentioned ingredients our suntan is going to gain healthy and equalized skin tone along with radiant look. Definitely, skin becomes smoother, moisturized, regenerated and nourished. Elasticity and firming is also going to be easily noticed. Sunleya from Sisley does not only provide the protection form the heavy solar radiation but also minimizes the formation of skin lesions caused by the long periods of exposing oneself to the solar radiation.
On this product's positive side advocates also the consistency, due to which it is easy to  spread and get absorbed. How to use Sunley G.E.? Generally speaking, the great amount of the cosmetic should be applied on the face. This action is to be repeated every two hours, as well as after each swimming (no matter if bathed in the sea or in the swimming pool.) For your own security, it is suggested to avoid sun exposure at noon hours. Obviously, it is advisable to do not imperil unprotected newborns, kids and the old to the sun.