Until recently, it was really difficult to find a face serum that would take good care of skin – both its condition and appearance. Fortunately, it has changed the moment Nanoil serum with vitamin C was launched onto the market. This revolutionary product transforms the approach to at-home skin treatments. How does it work, what does it contain and who should use it?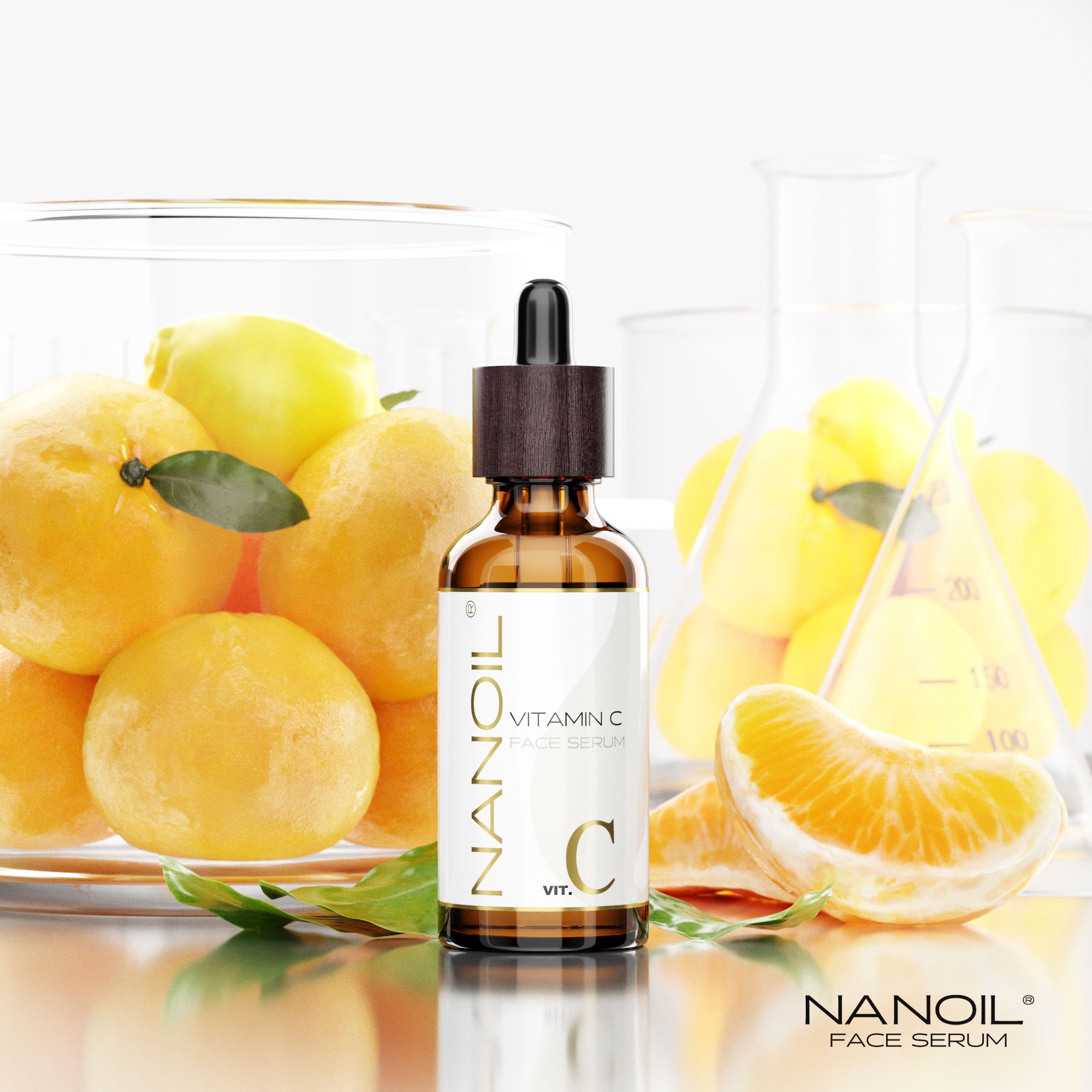 Taking care of your skin in the comfort of your home has never been so simple! More and more often the skincare products available in beauty supply stores are able to deliver the same effects as the preparations used in beauty parlours and day spas.
Nanoil face serum. Professional skin care at home
One of the professional skin care products that everyone now can reach for is Nanoil face serum. Lightweight, filled with the finest nutrients and antioxidants formulas take good care of skin day by day. Available in 50-ml bottles that come with a convenient dropper, Nanoil serums guarantee a few long weeks of skin treatment. Without the need for costly visits to a beautician, but with effects that leave everyone stunned!
In the Nanoil face serum line, there is one product that deserves special recognition – Vitamin C Face Serum. Let's take a closer look at it, shall we?
Vitamin C face serum. Who is it made for?
It's a perfect beauty product for problematic skin (e.g. acne-prone, dark spots, fine lines, imperfections). Vitamin C, also known as ascorbic acid, is proven to effectively stimulate the process of cellular turnover in skin, thus the serum enriched with this nutrient is good for:
those whose skin has discolorations and blemishes.
those who has ashy, dull and lifeless skin.
those who wish to look younger.
those who wish to replenish skin with nutrients, e.g. after winter.
Surprising effects! Benefits of using Nanoil Vit C. Face Serum
Since the formula of vitamin C face serum from Nanoil is non-greasy and fast-absorbing, you can apply it in the morning and evening. Doing so regularly pays off because 9 out of 10 users confirm that Nanoil face serum with vitamin C helped them win clear skin back.
What does it mean in practice? It means that everyone will find something for themselves because everyone is haunted by different skin concerns. Undoubtedly, this cosmetic:
gets you glowing skin.
improves resilience and suppleness in skin.
nourishes, moisturizes and revives.
erases pigmentation spots.
combats blemishes.
protects from UV.
evens out skin tone.
fights off free radicals.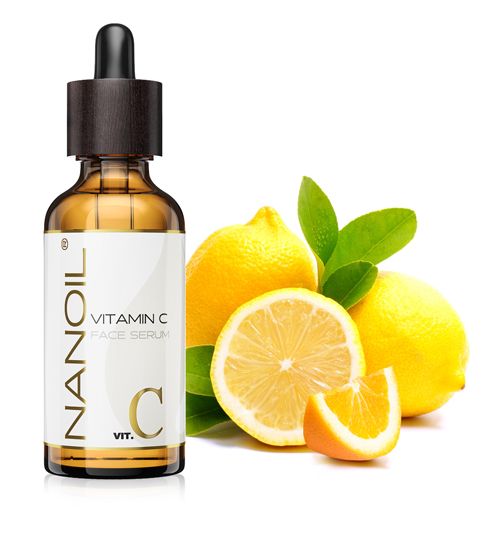 Close up on Nanoil Vit. C Face Serum ingredients
This product wouldn't be so mighty if it wasn't for its ingredients. Nanoil Vit. C Face Serum doesn't contain any substances that may be found unnecessary. This is a natural and 100% vegan-friendly beauty product. It's formulated with ascorbic acid and Punarnava root extract, which is a strong antioxidant. The concentration of vitamin C equals 1.5% which in the case of this very form of vitamin C (stable, strong) suffices perfectly to deliver quick and long-lasting effects without causing any irritation. Among all available vitamin C face serums, this is this Nanoil offering that seems to be well-thought-out and developed in such a way to give you the most.
Sounds good? You can order vitamin C face serum from Nanoil on their official website www.nanoil.us.