Is there a way to make hairstyling easier? What products should you reach for to help the comb detangle the hair faster? Is there something that would combat frizz without weighing hair down?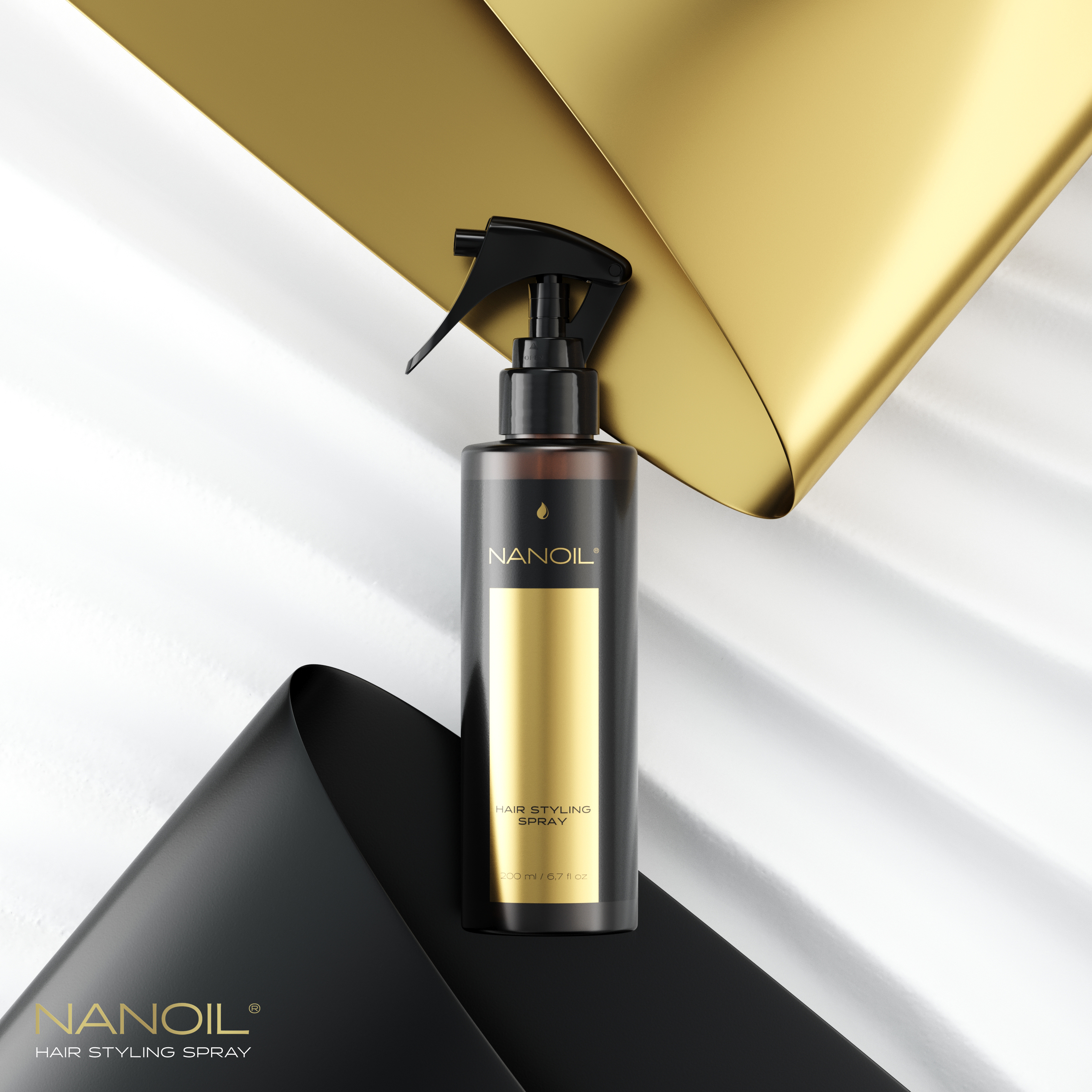 Styling hair at home often happens to be challenging, especially if your hair is unmanageable or when you're short on time. Ladies whose hair seems to be healthy and good-looking by nature don't experience the trouble connected with, for example, brittleness or dullness. The situation starts getting out of hand in the case of weak strands that are oftentimes frizzy and tangle-prone. In this situation, reaching for the right hairstyling products is the only solution.
Products recommended for hairstyling
Even though it may not be obvious, the offer of hairstyling products is incredibly large. These cosmetics are available in various forms: oils, foams, mists, conditioners, sprays or gels, to name just a few. Each of them, obviously, handles a different task and offers a slightly different set of properties. For example, plant oils and conditioners are supposed to deliver nutrients to the strands, foams are expected to lift hair roots, fixers and gels prolong hold. Sprays appear to have a wider range of applications because, apart from nourishing and improving hair manageability, they also provide heat damage protection. Provided that you choose the right product, naturally.
The best hairstyling spray – Nanoil
At this moment, Nanoil hairstyling spray is said to offer the most among the similar products brought out by other top hair brands. This spray belongs to a series of hairstyling sprays launched by Nanoil. Why is it worth having Nanoil Hair Styling Spray at home?
To begin with, Nanoil Hair Styling Spray is a lightweight hair mist. Being water-based and coming with a convenient atomizer, this product is super easy to apply. You can enjoy all the benefits of Nanoil Hair Styling Spray without worrying that this product will leave you with clumped, greasy-looking hair. It's also worth pointing out that the list of ingredients that make up this product is short. This hairstyling spray has no unwanted additives because it's composed only of what is essential to help you take the control over unruly and difficult-to-style strands.
Removes tangles.
Leaves hair smooth and soft.
Combats frizz.
Promotes healthy-looking and moisturized hair.
Protects against damage.
Defines curl and extends hold.
It's also worth emphasizing that Nanoil hairstyling spray is enriched with panthenol – an extra ingredient promoting better-looking hair. Not only does this constituent facilitate arranging hairdos, but it also locks nutrients and moisture inside the strands, adding shine. This brilliant ingredient makes hair look gorgeous no matter its condition.
Hairstyling easier than before
Now, thanks to Nanoil styling spray collection, you no longer need to waste your time standing in front of the mirror, trying to create desired effects. Whether at home or in a hairdresser's chair – styling your hair becomes far easier and quicker with Nanoil Hair Styling Spray. Only two simple steps need to be taken to get the flawless hairdo. What are they?
STEP 1. Apply Nanoil styling spray – do it the way you like it: either to damp hair after shower or to dry hair during the day; spray the hair holding the bottle 6-8 inches (15-20 cm) from the head.
Step 2. Style your hair as usual – reach for a hair dryer, flat or curling iron; with or without heat; arranging hairdos will be much easier and much faster.
The good news is that you don't need to wait for the Nanoil hairstyling spray to penetrate the strands because it envelops them with an invisible mist. There is also no need to rub it in or spread it along the hair with a comb either. Isn't it great?
Where can you buy it, and how much does it cost?
Like other Nanoil products, Nanoil Hair Styling Spray can be ordered from the official brand's store on nanoil.us.
The price isn't high. Naturally, you may come across cheaper hairstyling products, but they won't give you as much as Nanoil Hair Styling Spray does. Nanoil offers a good value for the money you need to spend on it, which is also worth realizing.