Yves Saint Laurent created a make up foundation, which, as a little bird told us, takes advantage of NASA technology. What is it all about? Reportedly, this cosmetic protects our face from cosmic dust. Is it even possible? Go and check for yourself!
O.K., what about this NASA technology thing? The producers exaggerated the cosmetic's description a little bit, do not you think? How could cosmic dust reach our planet? One issue, that should be admitted, is that the idea impresses, for sure. But, let us come back to the earth. How does the foundation Le Teint Encre de Peau proved itself? Certainly, the cosmetic makes face skin matte, eves skin tone, masks redness, is durable and contains SPF 18 sunscreen. What is more, the foundation has such light formula that we do not even remember that we are wearing one. When it comes to the package, it is locked into an angular bottle of 25 ml capacity. Moreover, the foundation is available in 29 shades divided accordingly to the complexion types: pale, medium and dark.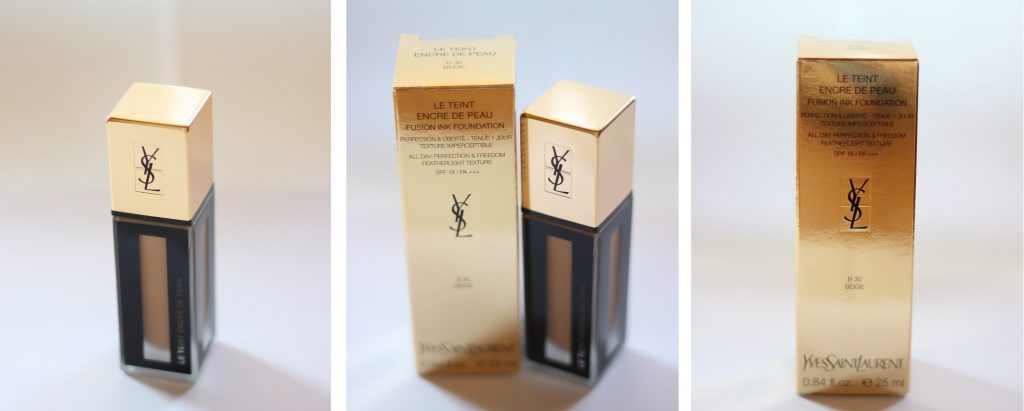 How to do the proper make up with the use of Le Teint Encre de Peau? The cosmetic from a fashion designer Yves Saint Laurent, as one of the few foundations, has the applicator enabling us to apply the cosmetic straight on our face. In fact, it resembles a lipgloss applicator, with the difference that in the middle there is a little hole. Whether you prefer applying a foundation with your hands, a make up brush or with a strange applicator (like the one attached to Le Teint Encre de Peau), is totally up to you. However, in the manual publicized on the producer's website, it is mentioned that the foundation needs to be spread with our hands. So, what is the use in introducing this strange applicator? What are the other important information included into the manual? For example, before every usage, it is advisable to give the bottle a little bit of a shake. Another piece of information concerns the application itself. The foundation is to be applied on chick, nose, cheeks and forehead.
Le Teint Encre de Peau foundation consists, among others, of moisturizing oils and of titanium dioxide, iron oxides, as well as silica which are responsible for highlighting, matting and sebum absorption. One of the active substances is octinoxate (3%) which, in turn, protects skin from the solar radiation. Unfortunately, the cosmetic comprises also of several harmful substances, such as, PEG and alcohol compounds. For that very reason, Le Teint Encre de Peau foundation can cause irritations and could be inappropriate for people having sensitive skin.