NIVEA® Cellular Anti-age Serum
NIVEA® Serum is recommended for people over the age of 40. How does it work? Thanks to the three special components, it enhances skin appearance, works rejuvenating and holds anti-wrinkle features. What is more, NIVEA® Serum shallows mimic wrinkles, improves skin firmness, rebuilds dermis cells, smooths, brightens and brings back the glow to women's face. As a consequence, face skin become younger, fresh and radiant again.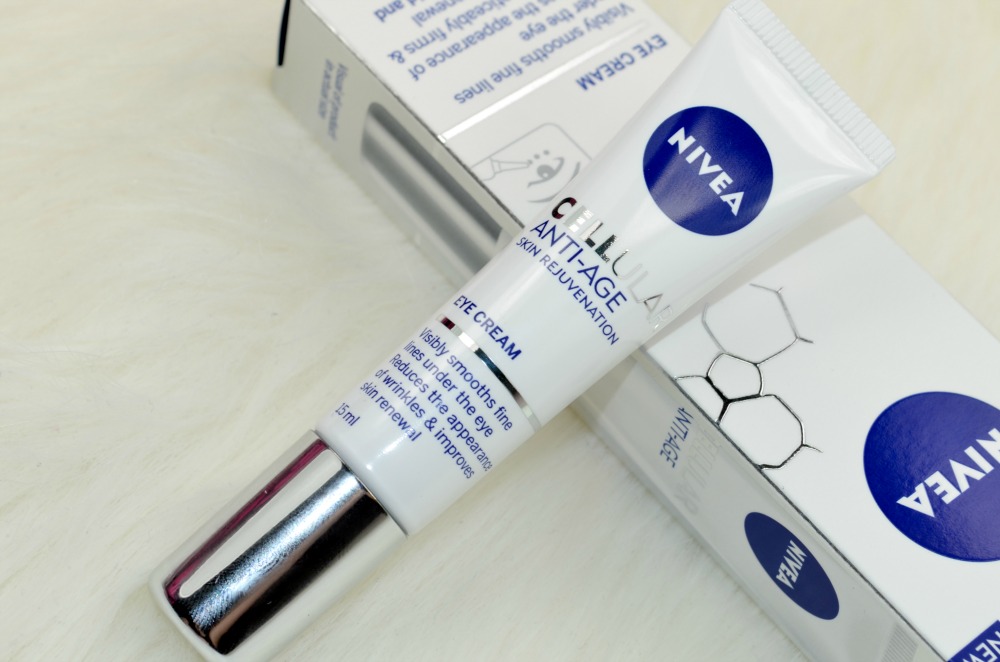 The product from NIVEA® should be applied only on cleansed skin of face, neck and cleavage, with the eye skin area omission. This procedure ought to be performed every day. Certainly, the serum can be used as a make up base. What is more, the cosmetic was tested dermatologically, which is synonymous with the lack of irritation and allergic reactions. Moreover, it does not block skin pores, as a consequence, face skin can respire undisturbed. NIVEA® Cellular Anti-age Serum comprises of hyaluronic acid, magnolia extract and keratin, to name just a few ingredients. The first component is responsible for moisturizing skin and rebuilding its natural lipid barrier. Mongolia extract brightens pigmentation marks and nourishes skin. When it comes to keratin, this ingredient holds the firming, smoothing, regenerating and moisturizing properties.
One package contains 40 ml of the cosmetic. It is placed into a high bottle with a pump.
NIVEA® Q10 Plus Anti-Wrinkle Serum Pearls
Q10 Plus Anti-Wrinkle Serum Pearls smooths wrinkles, highlights pigmentation marks and enhances skin tension. What is more, the serum comprises of hyaluronic acid and regenerating keratin, as well as of special coenzyme Q10, which is of antioxidant, firm and rebuilding working. When applied regularly, face skin becomes smoother, radiant and elastic. The skin tone is made even and shape of the face more exposed.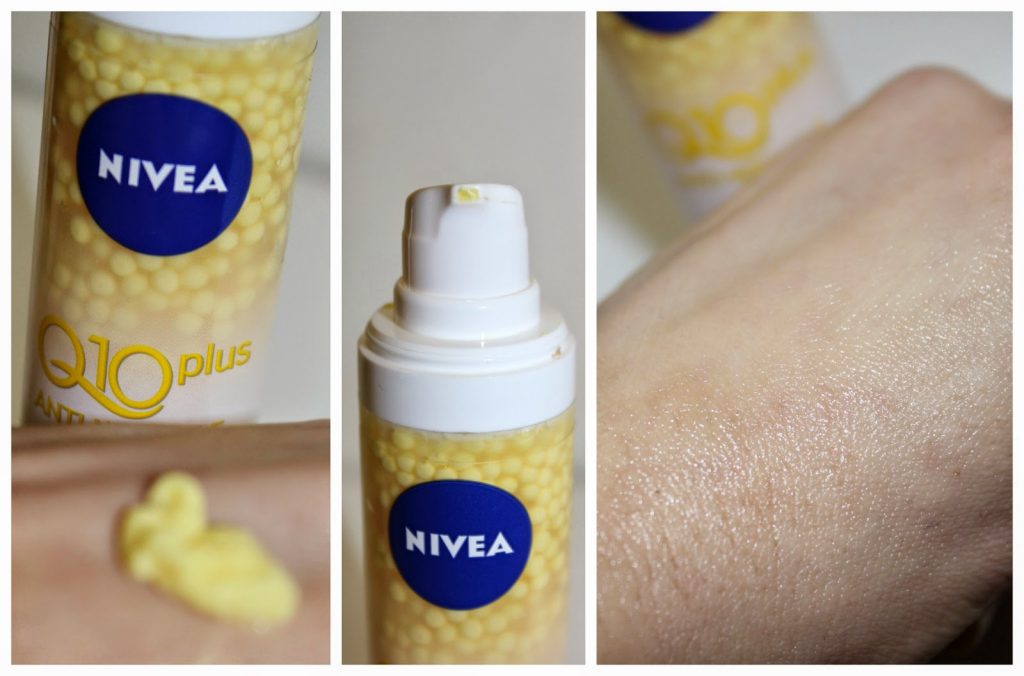 The serum is closed in a bottle with a pump dispenser. The capacity of a single pack equals 40 ml. NIVEA® Q10 Plus Anti-Wrinkle Serum Pearls is to be applied everyday, both, in the morning and in the evening. During the application, it is advisable to omit the eye skin area carefully.