Nobody would ever say, that they are not for handy and practical cosmetics. Such a cosmetic, for sure, is a powdery-type foundation Smooth Finish Foundation from Laura Mercier. Why is it such a useful product? For example, most women tend to touch up their make up as a day goes by. Certainly, it is entirely understandable since we, the woman, want to look attractive all the time. The powdery foundation, that we are talking about, is a small, oval-shaped box, and as a consequence, it fits not only a palm of a hand, but also into any designed handbag or a make-up bag. On the inner side of box'es lid, there is placed a mirror and a tiny pocket to keep a make-up sponge inside. Obviously, hygiene rules suggest to clean thoroughly all the nooks, as well as, the make-up sponge should be replaced after several applications.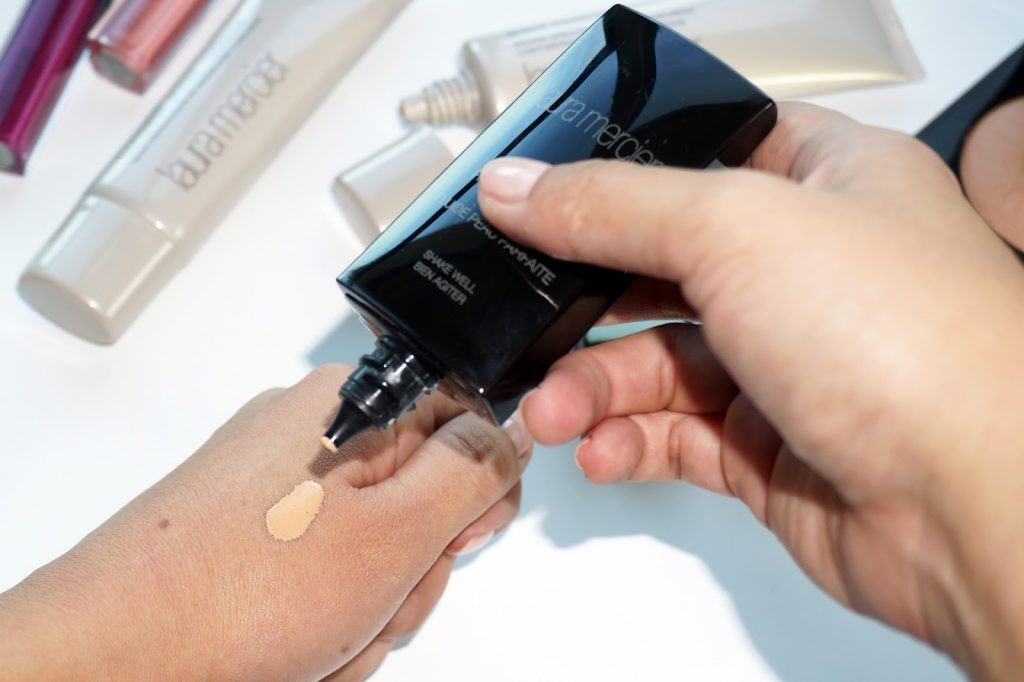 Why is Smooth Finish Foundation so outstanding? It is not hard to notice that the answer is hidden in foundation's name itself. The cosmetic gives the perfect matt coverage. The only exception may consider particular skin types, such as oily or with acne problems. Despite that, the foundation from Laura Mercier evens the skin tone. Nevertheless, the most impressing is the consistency of the product. Generally, the greater part of us are used to liquid fluids. Yet, it does not apply to Smooth Finish Foundation because its powder-like formula. Still, it is not as dry as one can assume. Naturally, the cosmetic has to be soft and elastic, to such an extend, to make it easy to smudge it over the face (with the aid of the previously-mentioned make-up sponge.) The most surprising fact concerning Smooth Finish Foundation is that the product is a sort of 2-in-1 cosmetic combining the working of a fluid with a matt powder.
Another significant plus of Smooth Finish Foundation is that we are provided to choose from 20 different shades. Additionally, the manufacturer thoroughly described each and every one of the shades so it appears that matching the shade with our skin tone is effortless. What is more, the same drill concerns the pigment shades. The shades of Smooth Finish Foundation from Laura Mercier are bright, medium and dark with yellowish, peachy, pink, red and nudes.