Philips brand is famous for its hair removing, trimming and purifying electronic devices. One of these devises is VisaPure Essential SC5275/10 Facial Cleansing Brush. How does this accessory work and is it really so effective?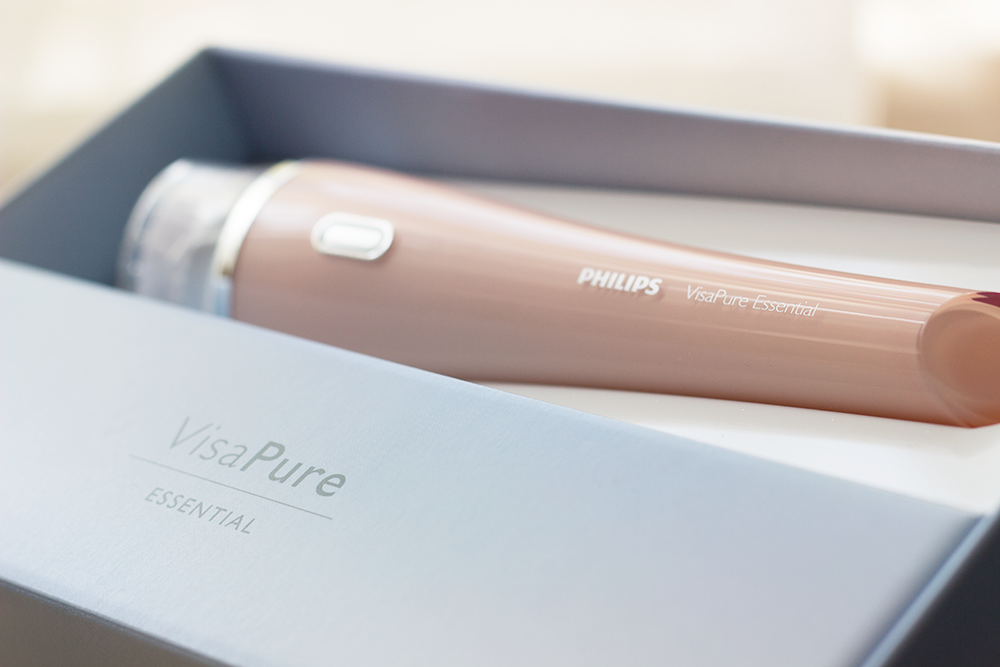 The aim of VisaPure Essential Facial Cleansing Brush is to cleanse skin face, exfoliate the dead cells of dermis, stimulate blood circulation and accelerate cell rebuilding process. The device produces gentle vibrations while the brush rotates about its axis. The treatment of skin purification lasts one minute. This is the exact amount of time which should be devoted to face skin care. What is more, VisaPure Essential has two working speeds. What is of the great advantage, is that the brush can be used while having a shower. Certainly, the cleansed skin is perfectly prepared to absorb other cosmetics. The full charge lasts for 30 usages of Philips' device. Furthermore, VisaPure Essential can be used not only on face but also on neck and cleavage.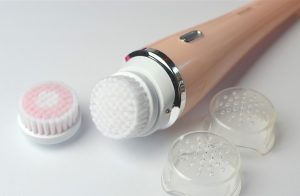 Which accessories can be bought to upgrade Facial Cleansing Brush of VisaPure Essential? These can be, for instance, five interchangeable purifying caps. The first brush is destined to unblock skin pores. It can be used to all skin types. The second brush is destined to dry and sensitive skin. The third one is created to help with exfoliating process. And the fourth and fifth brush can be used with sensitive and normal skin. All brushes are to be replaced with the new ones once for three months and are destined to everyday usage. The only exception is the exfoliating brush which should be replaced once in a six months and should be used once a week. Furthermore, the bristle of the brushes should be cleaned either with water and soap or disinfected with special liquid cosmetic.
Summary: the purifying device of VisaPure Essential from Philips fulfills its function greatly. It cleanses blocked skin pores, smooths skin, enhances its blood circulation and the skin tone. Nevertheless, it is crucial to do not irritate complexion, and this especially applies to sensitive and delicate skin. This device cannot be used by people with acne or damaged face skin.