Do you dream of long, thick and shiny hair? Care for your scalp! Keep scrolling for must-know details about scalp treatments.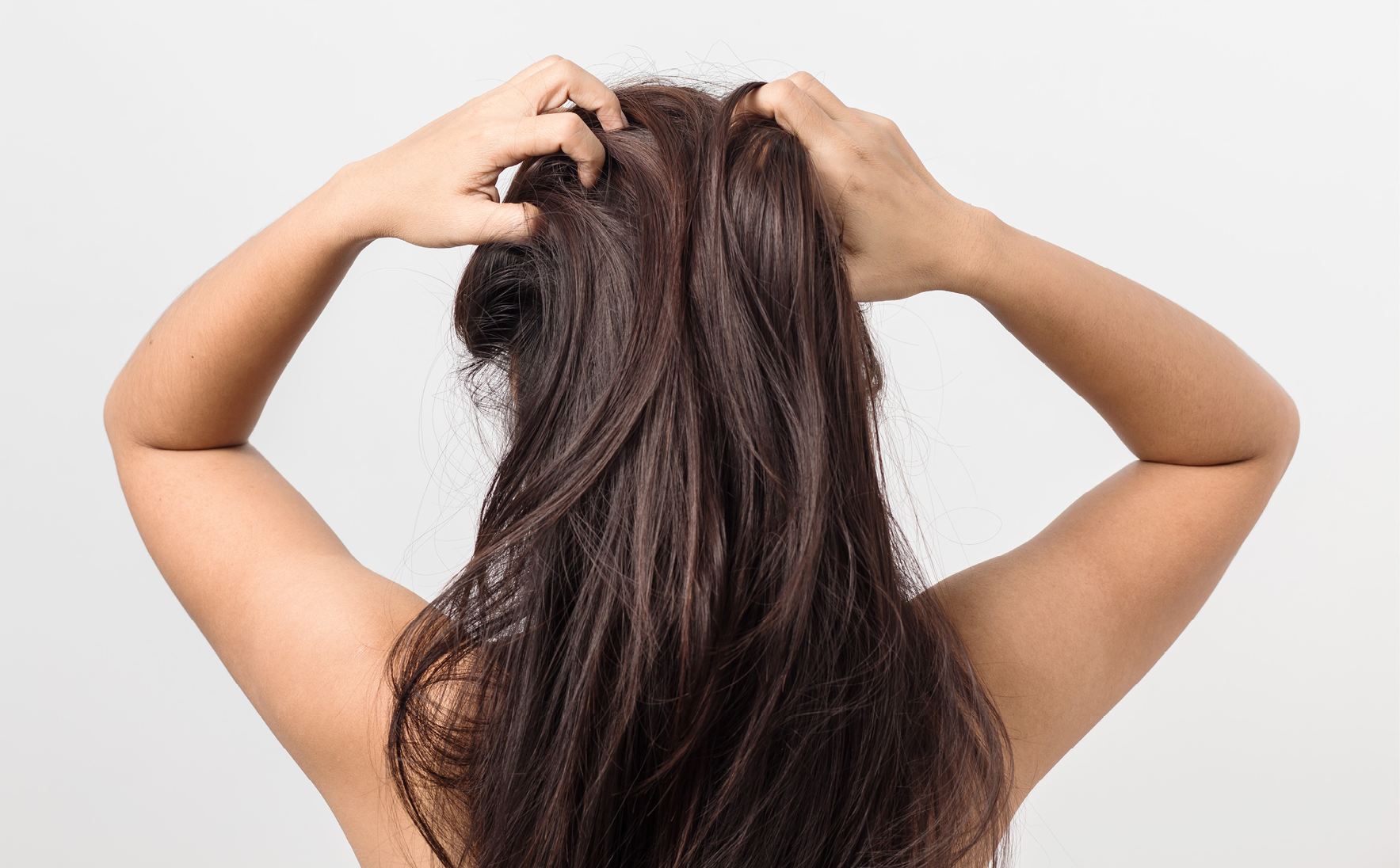 What is a scalp treatment? 
As the name suggests, it is a product for use on the scalp. It is designed for scalp care and stimulation of hair growth. It also helps tackle hair thinning and dandruff. Regularly massaging such products into the scalp increases blood flow and stimulates hair follicles so hair regrows healthily. Scalp treatments are in the form of toners, serums and oils.
How to use scalp treatments?
They're available in spray or dropper bottles allowing the ingredients to reach the scalp and letting us put the right amount of the product right where it should be applied. If you have a scalp treatment which comes without such an applicator, then you can buy a syringe without a needle at the chemist's. How to apply a scalp treatment? Part the hair down the middle of the head and apply a small amount of the product directly on the skin. Repeat the same, parting the hair a few inches further, moving towards the ear. 5 ml is a recommended dose for one use. Rub the product into the scalp massaging it gently if you like – this will stimulate blood flow and the ingredients will sink in more easily. Use scalp treatments at least before every washing routine. The best results can be achieved if you do this every day (provided that the product doesn't weigh hair down).
Note: don't use water-based scalp conditioners right before hair washing because you will wash the precious nutritional ingredients out. Also, it's not recommended to use them on soaking wet hair because this may thin the product and make it less effective. Apply oil-based treatments at least two hours before shampooing; don't use them on dry hair – it will get heavy and greasy.
Benefits of scalp treatments
Their major task is strengthening, thickening and accelerating growth of hair. Powerful active substances are massaged into the scalp to give us stronger, nourished hair which stops falling out in excess. Scalp treatments normalise the secretion of oil so they keep the hair and scalp fresh for longer. They soothe inflammation, irritations and itchiness. Properly selected, they will lift the roots to make the hair more voluminous. Scalp treatments also help treat dandruff.
Precious ingredients in scalp treatments
You can use readymade products or do them yourself making use of herbs such as horsetail, nettle, hop, fenugreek or black radish. The most popular ingredients in scalp treatments are flower distillates (for example, lavender or rose), amla, cassia, cosmetic clays, rosemary, burdock. Oil-based treatments are usually rich in castor oil, argan oil, jojoba oil or macadamia nut oil.
If you want the quickest effects, remember to use them regularly! Substances included in scalp treatments need time to produce visible effects and improve our hair. You'll probably see the first results after around four weeks.