If you've ever worn fake lash extensions, you know very well what happens when you take them off. Your own lashes are in a bad shape and need repair. Too bad beauty salons like to encourage you to put on falsies but they rarely tell you how to fix damaged lashes. Luckily, we're here to help you out and share the best remedies for weak lashes (not just after taking falsies off).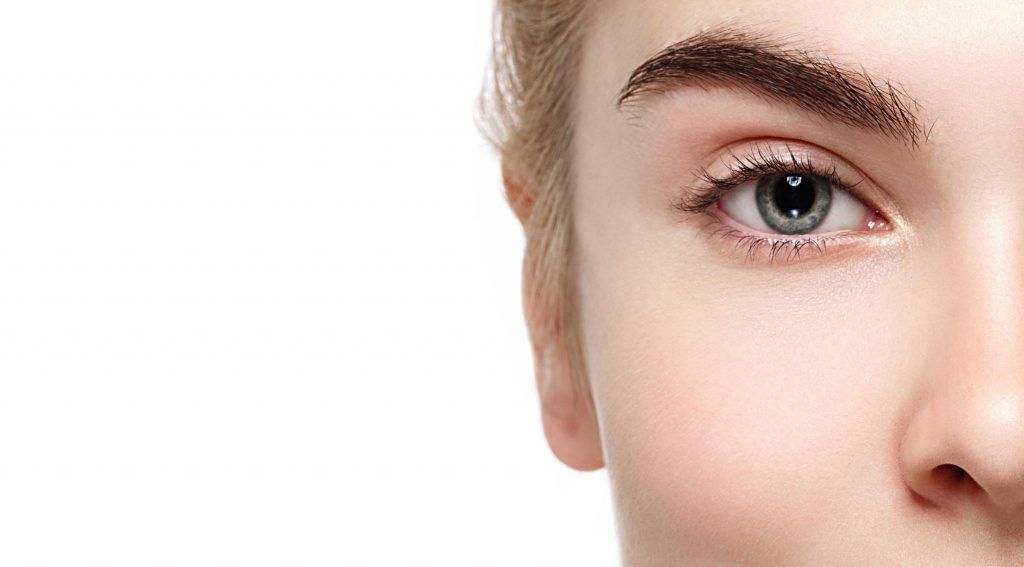 Weak lashes
Unfortunately, people usually downplay the side effects of false eyelash extensions. Wearing falsies may entail some unpleasant surprises such as broken and thinning lashes, eye irritation and acute inflammation. Fake lashes may also cause the development of eyelash mites that affect the eyelids – they are dangerous because they cause acute eye inflammation.
Once you take the (right) decision to stop wearing falsies, your own lashes may be brittle, thin and sparse. They may fall out in excess and look bad even if you wear a mascara.
How to repair lashes after taking extensions off (and in other cases)?
This may be a bothersome, lengthy process. Girls like to camouflage the gaps in the lash line by applying falsies again. Obviously they make their own lashes way worse. It's hard to find a remedy that will rebuild and reinforce damaged lashes. Micellar water and mascaras aren't powerful enough. Castor oil protects lashes from damage but it's not comfortable to use during daily beauty routine – it may get into the eyes and cause vision problems. Eyelash serum is the only product dedicated to nothing but lashes.
What is an eyelash serum?
This product comes in an eyeliner or mascara-like tube and has a tiny brush. You can easily smooth the serum across the lash line, which takes just a couple of seconds. It's used once a day, ideally in the PM after removing makeup.
What effect does an eyelash serum have?
strengthening effect
faster eyelash growth
thicker lashes
fuller lash line
stronger hair follicles
anti-lash loss protection
preventing damage
How to choose the best eyelash serum?
Pay attention to the components. The fewer the substances, the better – you know you receive only the essential ingredients that are enough to strengthen the follicles and repair the lashes so they can grow long and thick.
We also suggest reading some reviews and rankings to see a leading product getting the highest ratings. It doesn't need to be the priciest serum on the market but you shouldn't go for the cheapest products either because they have fewer active growth-boosting substances so they fail to give the desired volume boost or extension.