Advanced Génifique – properties.
Concentrate Advanced Génifique from Lancôme helps skin with staying young and healthy as long as it is possible. According to the producer, the cosmetic reduces ten signs of skin aging. By the same token, the product is able to smooth deep wrinkles and fine lines, restore skin radiance, even skin tone, make skin more elastic, moisturize, fix face shape, highlight minor discolourations as well as strengthen collagen fibers. Sounds impressing. The first, though minimal effects, are noticeable after seven days of regular application, whereas, the final outcome is visible after two months since the first application.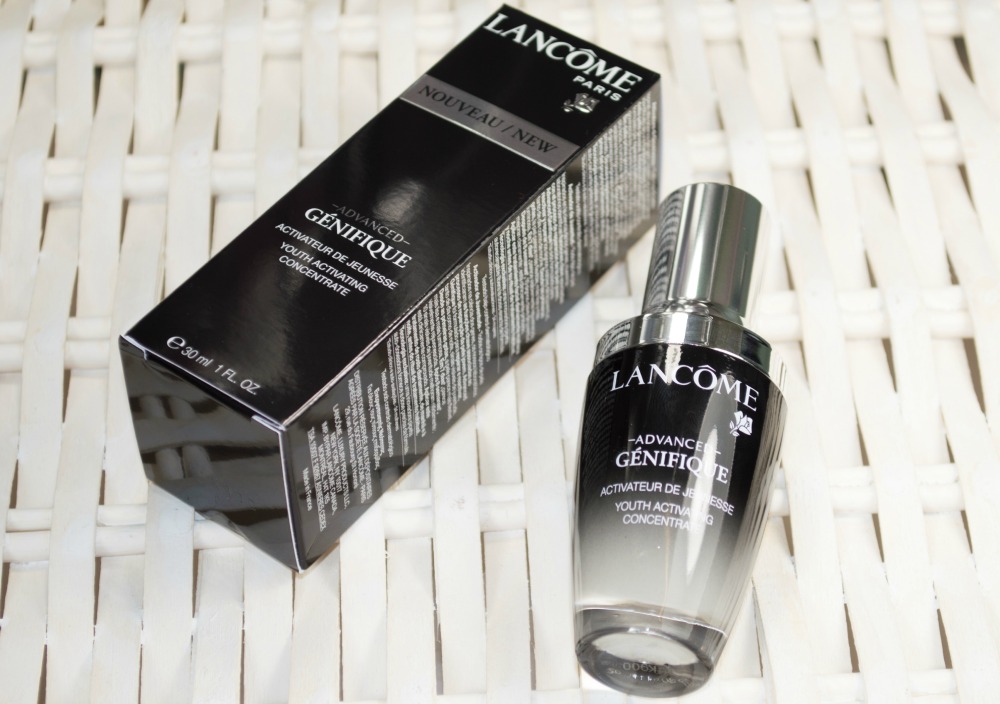 Advanced Génifique – application.
What is the manner of Advanced Génifique from Lancôme application? The concentrate should be put on in the morning, only on refreshed face skin. To clarify, you can cleanse your face with, for example, a delicate toner that matches your skin type. Next, you can apply Advanced Génifique and wait until it gets absorbed. Then, you are free to do your daily make-up. What is more, the concentrate should be also applied in the evening, after precise make-up removal. It is also advisable to perform face exfoliation treatment or apply a face mask before putting on Advanced Génifique from Lancôme. In order to get the product out of the jar, you have to switch the cap and distribute scant amount of the cosmetic. When it comes to the applicator, it has a form of a pipette that significantly facilitates Advanced Génifique dispense. The concentrate has to be pat into face skin. Thanks to its consistency, the cosmetic can be used while performing face massage. What is more, Advanced Génifique was dermatologically tested, due to which, it can be used by people having sensitive skin type.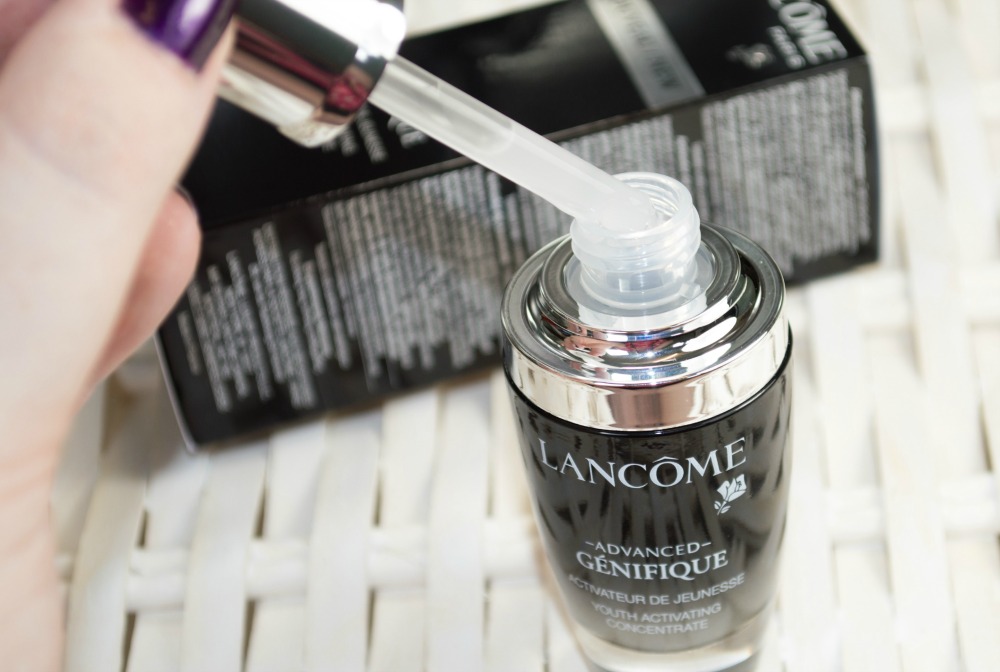 Advanced Génifique Skin Care Cosmetic Collection.
Lancôme cosmetic, Advanced Génifique, is closed in a dark-glassed bottle with a silver cap decorated with a rose – the producer's symbol. The bottle contains 20 ml of the product. For better skin care, it is suggested to add other cosmetics of Génifique Collection. Basically, you can choose from Youth Activating Eye Concentrate – Génifique Yeux, Eye Illuminator Youth Activating Concentrate – Advanced Génifique Yeux Light – Pearl, a face cream, a day cream Génifique Repair as well as nourishing cream – Génifique Nutrics (as the only one sold in a red jar.)